Podcast: Play in new window | Download
Subscribe: Apple Podcasts | Google Podcasts | Email | TuneIn | RSS | More
Before the age of privatisation of utility companies in the United Kingdom, the General Post Office (GPO) of the United Kingdom was responsible solely for the provision of telecommunication services for England, Wales, Scotland and Northern Ireland. The notable exception was Kingston Upon Hull which has been granted the licence to provide it's own telephone services in 1906.
Alongside its telephone services, the GPO also issued a variety of telephones for use on this service. Although handsets were supplied in different forms, it wasn't until 1937 when a new line of 'portable' telephones was introduced using the Type 332 code number. These telephones used the rotary dial system with the handset sitting directly on top of the unit.
[videopress xXW5tGFk hd="true" autoplay="true"]
During 1959, the 700 series was released by the GPO. This was launched after public demand for handsets similar to those featured on US television shows. These devices were modern in design with anti-tangle cord and came in very smart two-tone colour schemes. This was the design which is still found in many homes some 60 years after launch (although some modification was necessary to bring them in line with current BT sockets).
The 706 models came in two-tone green, topaz yell, concorde blue, two-tone grey, topaz yellow, lacquer red, ivory and black. The red models being in great demand still today.
Such was the popularity and demand for the Model 706 and later the Model 746, several manufacturers were contracted for its manufacture with both table-top and wall mounted version was available to rent.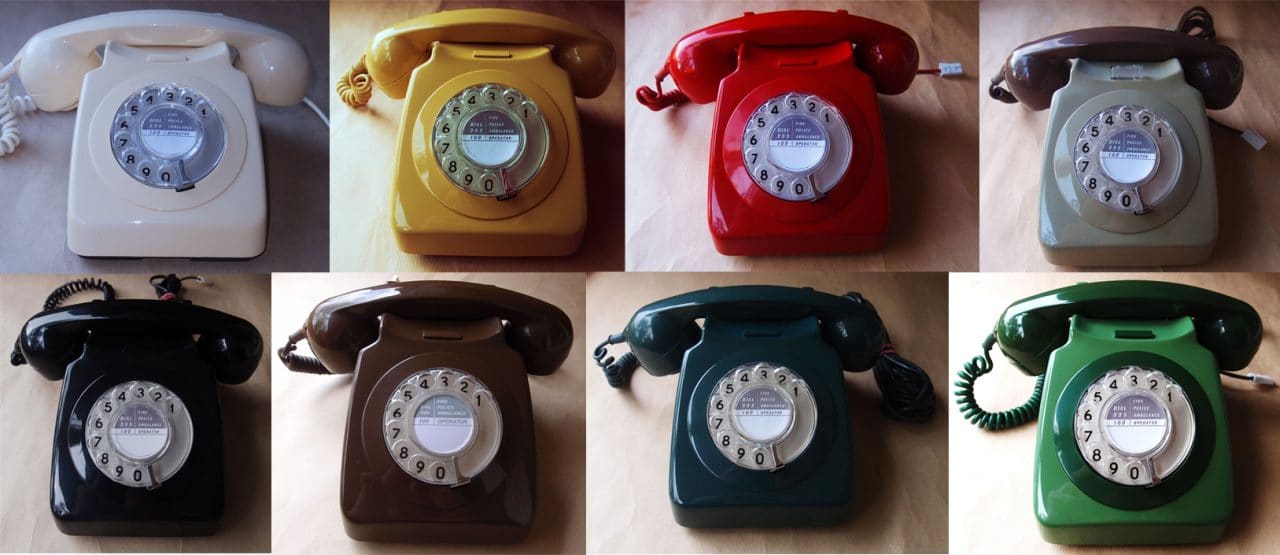 In 1981, the GPO was privatised and the New Plan Socket was introduced for all new handsets, this allowed for approved 3rd party telephones to be either rented or purchased for use on the British Telecom network. The public was quick to drop this rotary dial phone in favour of new Tone-Dialing push-button models and the 746 was consigned to history and in many cases rubbish-skips and land-fill.
However, I think every house needs at least one Model 746.
Listen in the audio attached and listen to me talking to Matt Marvell on BBC Radio Suffolk about this amazing retro gadget
Thanks for reading and listening, don't forget to LIKE, SHARE and SUBSCRIBE and I will see you next time.
Matt
The Gadget Man
[amazon_link asins='B00XN9OX4E,B008MV41CC,B008MV7O8K,B00YAE5K48,B01BHVYXJ4′ template='ProductCarousel' store='thgama03-21′ marketplace='UK' link_id='9250b249-d0c2-46b7-949c-700bedd1d19d']