The possible electrical dangers faced by Britain's army of home workers are today revealed with the help of mobile thermal imaging technology.
For millions of us, our homes are now our offices, but very few of us are aware of potential electrical safety hazards in our home-office setups or how to ensure we safely accommodate the equipment we use every day.
[s201_bai id="1″]
These images, captured with the new Cat S62 Pro thermal imaging smartphone, show the fire risks that poorly thought-through domestic office setups can cause.
Bullitt Group, the makers of the Cat S62 Pro, have partnered with Electrical Safety First to highlight the issue and offer tips and advice on how to make your home office set up safer.
[s201_bai id="2″]
The gallery of images, captured in a home working environment, shows the varying levels of heat invisible to the naked eye that is produced by different electrical setups and devices. The images show common habits including:
     Charging laptops and phones on flammable surfaces
     Stacking equipment due to lack of space
     Daisy-chaining extension leads because you've got more to plug in than usual
     Overloaded sockets
     Routers covered with office materials / or boxed in
     Extension cables covered with household items
Working from home is now commonplace but little thought is given to the set-up of our temporary work desks, many just working wherever there is space.
[s201_bai id="4″]
New research commissioned by Bullitt Group, shows electrical safety checks by employers have dropped by nearly half (a decrease of 46%) since lockdown.
The research, compiled by Censuswide using a 2k sample of people working at home due to COVID, also shows:
     Many home workers surveyed (41%) operate in cramped workspaces and things often get piled on top of extension units
     Over a third don't have enough plug sockets (36%)
     Over a third say that have to daisy chain extension cables to get the length they need (35%)
     There is a high level of complacency around electrical safety with more than half (56%) of respondents saying they are not worried about electrical dangers
     When asked about where they currently work, more than a third (36%) say they often move their laptop and charger around as they work in different spots
     Almost a third (30%) have never considered the dangers of working in some domestic spaces
     23% are sharing electrical sockets for work with other domestic items
     21% do not have a dedicated workspace at home and 19% feel the quality of work is affected by not having a dedicated workspace
Working closely with Electrical Safety First, Bullitt Group has come up with some simple guidelines to make the home office environment safer.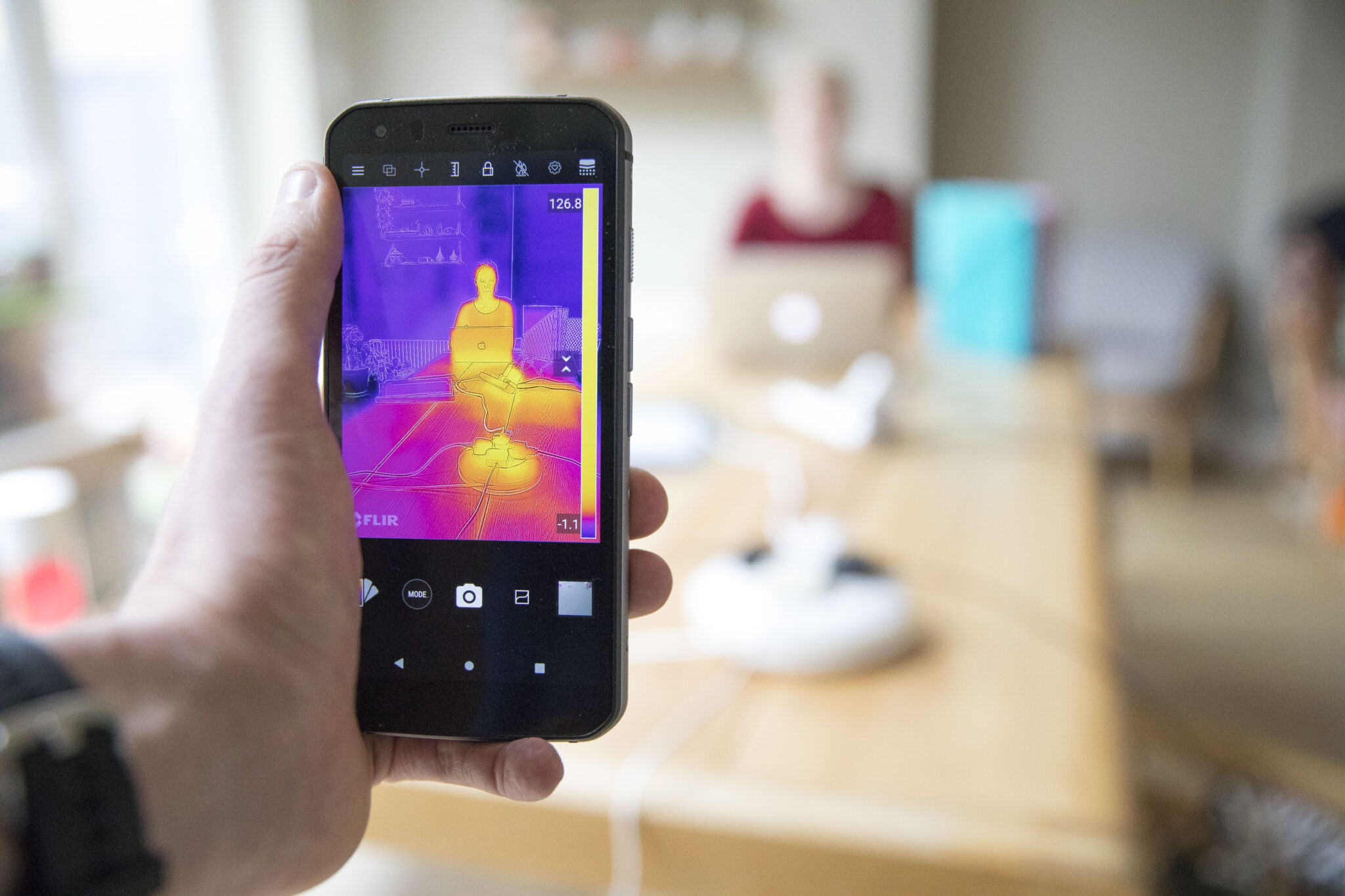 Key tips include:
     Avoid overloading sockets
     Do not leave phones or laptops plugged in to charge overnight and don't charge on a bed – always charge on a hard, flat, non-flammable  surface
     Don't "daisy chain" extension leads. If your cable doesn't reach, don't plug it into another adaptor. Move your workspace closer to the socket or use a longer lead
     Regularly check electrical cords and extension cords for damage
     Only use extension cords on a temporary basis
     Do not plug a space heater or fan into an extension cord or power strip
     Do not run cords under rugs/carpets, doors, or windows
     Make sure cords do not become tripping hazards
     Keep papers and other potential combustibles at least 1m away from space heaters and other heat sources
     Make sure you use the right wattage for lamps/lighting
     Only use chargers provided with the product and buy any replacements from reputable retailers you know and trust
     Keep your work area tidy and keep drinks away from electrical items
     Make sure your home has smoke alarms. Test them monthly and replace the unit every 10 years or as directed by the manufacturer
[s201_bai id="6″]
"When the country first locked down, homeworking was seen as a temporary situation. Now it's looking more long term, it's important that both employers and employees are fully aware of the risks and how to mitigate them," said Nathan Vautier, CEO at Bullitt Group.
"The thermal imaging technology built into the S62 Pro is a quick and simple way to see a world that's invisible to the naked eye and can improve safety in any working environment.  Tradesmen have used our thermal phones to spot electrical faults and issues for some years, but this is also a genuinely useful tool for anyone who wants to improve safety and monitor what's going on with electrical equipment in their homes," continued Vautier.
A spokesman for Electrical Safety First said: "There is simply not enough awareness out there about the possible dangers of poorly set up home office environments. Thermal technology is certainly one way to monitor electrical equipment for overheating issues and the images that Cat phones have created here show very clearly just what is going on and highlight some of the common dangers we regularly warn people against."
[s201_bai id="8″]
Other survey results:
Before lockdown, 40% of respondents' companies had a procedure in place to regularly check electrical items. This has now dropped to just 22% since working from home began
Almost a third (31%) feel their employer should be doing more to provide safety and other guidance about home working
Only 19% have received safety advice/guidance from their employer concerning their home working set up
Almost half (45%) don't know when work specific electrical items were last safety checked
The Cat S62 Pro smartphone has an MSRP of £599 and is available to buy from  Rugged Mobiles