Podcast: Play in new window | Download
Subscribe: Apple Podcasts | Google Podcasts | Email | TuneIn | RSS | More
Podcast (podcast2): Play in new window | Download
We had a wonderful day at the World Endurance Championship's 6 Hours of Silverstone last weekend. Not only were we guests of the wonderful people at Porsche Motorsports, we were also able to chat to the Technicians and Drivers and find out more about how the idea of Hybrid power translates to the worlds fastest racecars.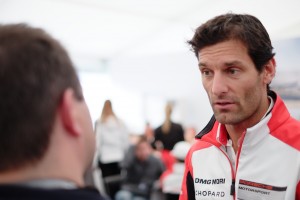 During our day, we were able to speak to former Formula 1 driver Mark Webber who is now racing the Porsche 919 LMP1. We also spoke at length to Alexander Hitzinger who is in charge for the 919's development as Technical Director for the LMP1 and Michael Christensen who is the works driver for the Porsche 911 RSR.
I would like to thank the ever amazing Mark Webber for his patience after a long day! Sam Lloyd at Lloyd Bell Productions and Nick Perry at Porsche Cars Great Britain for their help making the day so memorable.
Massive thanks to Paul Shalan for attending with me and taking so many AMAZING photographs!!
You can listen to this weeks episode at the top of the page or below.