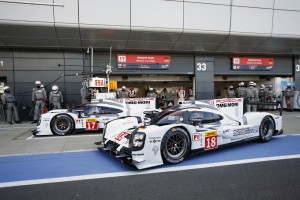 We had a very exciting weekend at Silverstone for the World Endurance Championship Qualifiers, namely 6 Hours of Silverstone which is the UK heat of the WEC which culminates in the world famous 24 Hour race at Le Mans.
The WEC LMP1 class now uses hybrid technology and following on from our series of electric and hybrid car reviews, we were interested in finding out what Porsche were doing in this area.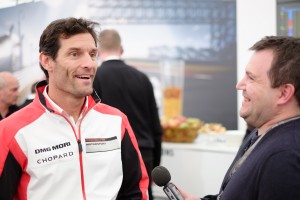 Porsche Motorsports very kindly invited us to be their guests for the day and we were able to interview drivers,  Mark Webber & Michael Christensen, plus we were also able to chat to Porsche LMP1 Technical Director Alexander Hitzinger about the technology around the car and what the future holds for us in an increasingly electric world.
To hear the interview, tune in to BBC Radio Suffolk on Monday 20th April 2015 at 11:40 and find out what Mark Webber thinks of the all new hybrid technology and how it will eventually effect us in production cars to come.