Podcast: Play in new window | Download
Subscribe: Apple Podcasts | Google Podcasts | Email | TuneIn | RSS | More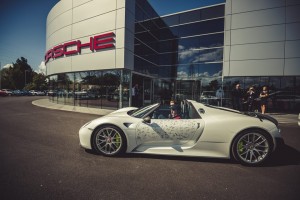 To celebrate it's 10 million fans on Facebook, Porsche ran a competition offering the winner a chance in participating in a 1000 km road trip in the 918 Spyder. The car was specially wrapped to allow fans along the way to sign the car
During the trip, the 918 Spyder was joined by the Panamera S E-Hybrid and Cayenne S E-Hybrid.  The convoy travelled  through cities such as Oxford and Stratford, the winding roads of Brecon Beacons National Park and many others, where Porsche fans could leave their signature on the 918 Spyder.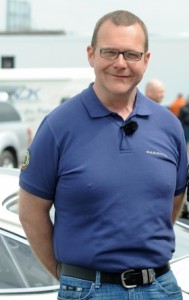 The car was driven by Gordon Robertson, the Chief Driving Consultant at the Porsche Experience Centre at Silverstone Race Track, upon his arrival, we were lucky enough to catch up with him for a few minutes to find out how he had got on.
You can listen to the interview at the top of the post. Thanks to Gordon for spending the time to chat to us.