We are very lucky to share our premises with numerous high tech companies here at Adastral Park.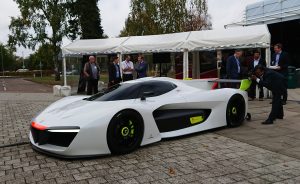 A few weeks back it was the turn of Tech Mahindra to wow us in the form of the Pininfarina H2 Speed hydrogen concept car which was touring the country.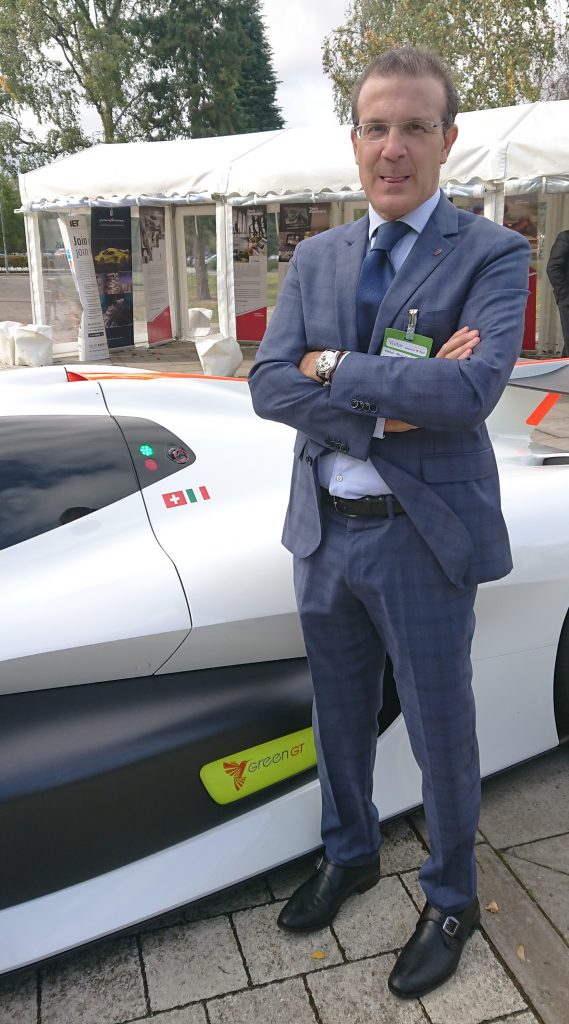 We were very pleased to spend some time chatting to the guys at both Pininfarina and Tech Mahindra on the day and gained some very interesting insights into this marketplace.
I spoke to Marco Pintor, Sales Executive at Pininfarina at length about the H2 Speed and how the challenge of powering a high performance vehicle with hydrogen, but retaining the traditional designs cues we have become accustomed to.
Sports car designers are faced with similar challenges when designing vehicles, they must be aerodynamic, light, appealing to the eye and evoke the ideals behind the vehicle. Thus, the H2 Speed's body is constructed from carbon-fibre.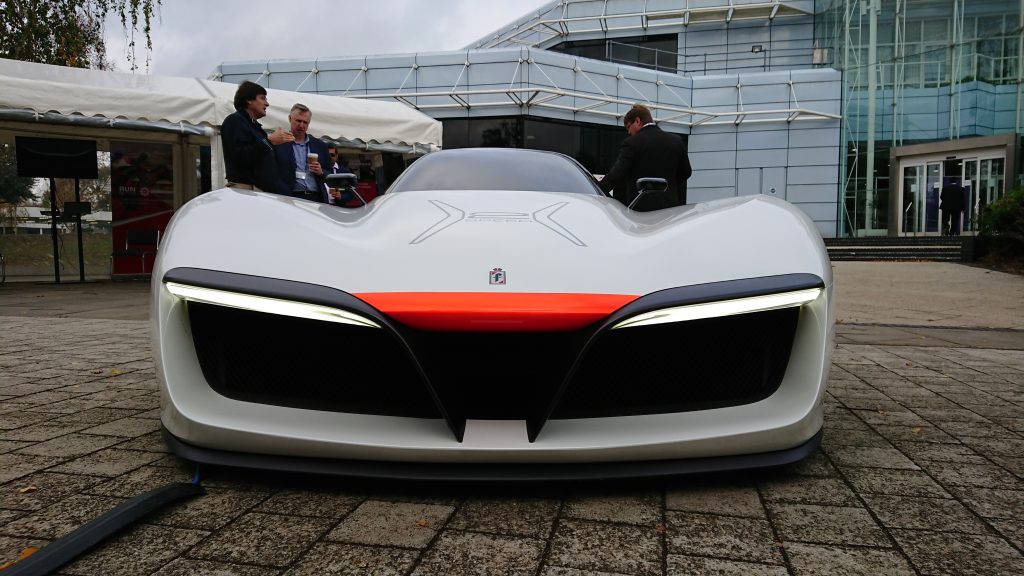 Propulsion is provided by the GreenGT Full Power Hydrogen powering 2 synchronous electric motors giving the equivalent of 500 horsepower. Energy is provided from 2 stacks of PEMFC Fuel Cells with a combined 210kW of energy.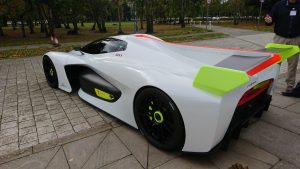 Power is applied directly to the rear wheels at a ratio of 1:6.3, as we many other alternative fuel cars, there is no clutch, differential of gear changing necessary, just immediate maximum torque, traction is controlled by torque vectoring.
Fuel is stored in two side mounted Hydrogen storage tanks either side of the cockpit with a combined tank capacity of 6.1 kg, with a pressue of 700 bars. Refuelling times are estimated at around 3 mins. Further energy is recovered from the braking system at 400V and a capacity of 20Ah.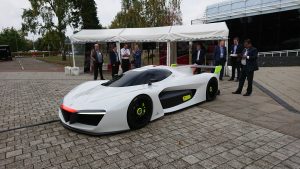 Emissions are simply air and water from the exhaust system, there is ZERO pollution from the vehicle.
So, how does this stack up in peformance? Pretty well it would seem! Th H2 is capable of a 0-62mph in 3.4 seconds,  a standing quarter mile in 11 seconds and a top speed of around 186 mph.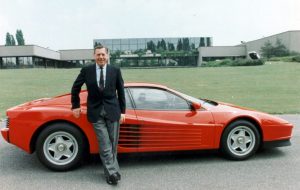 Pininfarina have been styling automobiles for over 86 years, for manufactures such as Fiat, Alfa Romeo, Lancia, Maserati, Peugeot and of course Ferrari with the benchmarks of design of the Testarossa and Dino.
Now they find themselves in the 21st Century producing leading edge design and technology for a new breed or race cars. The future is looking very bright for both Pininfarina and their owner Tech Mahindra.
Currently, the H2 Speed is priced at around $2 million dollars and aimed at a very particular marketplace. We should however look forward to this amazing technology finding it's way to our vehicles in the near future.
Matt Porter
The Gadget Man