You might remember my live review of the Cross Peerless Trackr Pen Review from a few weeks ago. This followed the Cross Pen Hunt in London.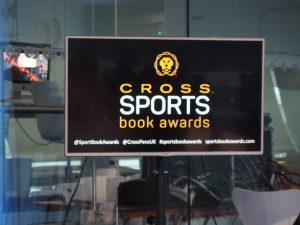 Well, a week or so later, I received an email from Cross, inviting me along to the Cross Sports Book Awards at Lords Cricket Ground in London. The awards are now in their 15th year and the list of nominees this year was impressive to say the least, featuring Joey Barton, Ian Wright, Damon Hill, Chris Boardman and many more.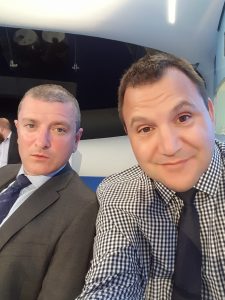 The evening began with a champagne reception followed by a prime spot in the 'Green Room' where we could watch the post award interviews. All of which was filmed for Sky Sports.
Of course, being the Gadget Man, I had to take along some tech for the evening, so I was equipped with my trusty Olympus ZX-10, GoPro Hero 5 Session, Samsung Galaxy S6 Edge (for it's amazing camera), Nvidia Shield K1 and HTC One M9 (for data). There was precious time to take photos or movies, but I did manage some and not surprisingly they are spread across countless memory cards and cloud storage. I will update this post as I compile more media.
The recording of the awards is now available on YouTube and can be found below.
Profound thanks to Cross for the invitation, it was a brilliant night.