Podcast: Play in new window | Download
Subscribe: Apple Podcasts | Google Podcasts | Email | TuneIn | RSS | More
In the final episode of my Retro Gadget of the Week, I bring you the Nintendo Game Boy.
This is an exclusive episode which was never broadcast. I'd like to be able to say it was too hot for broadcast, but in reality, it never made it because of time constraints on BBC Radio Suffolk. But here it is in all its glory, exclusively available to your pleasure!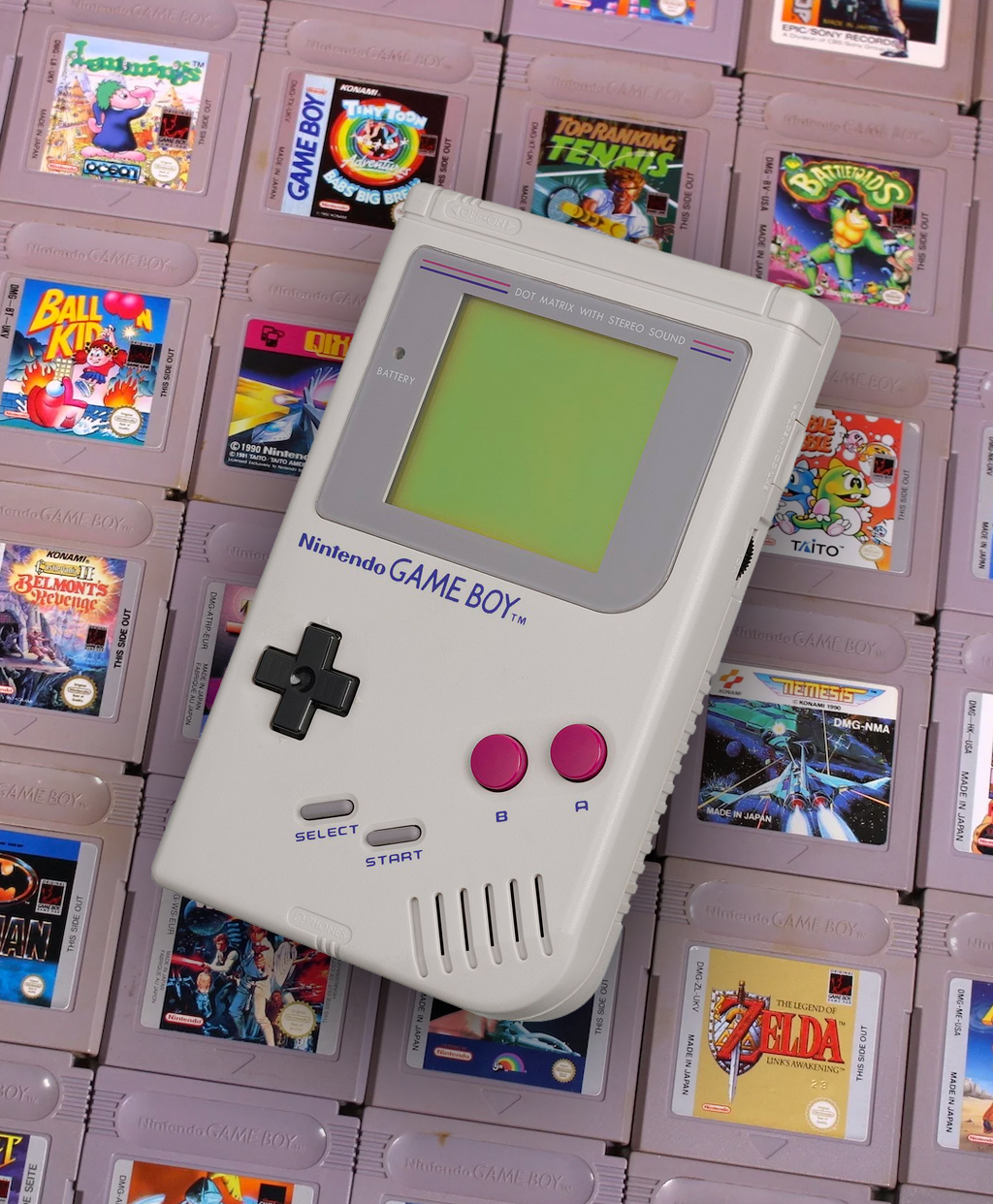 Nintendo Game Boy
The Game Boy was an 8-bit portable games console designed and built by Nintendo, it was released in Japan in 1989 and then 12 months later made it to the USA and Europe.
The console featured a green, greyscale screen, but excelled in battery life against its arch-rivals, the Sega Game Gear and Atari Lynx. Along with an extremely durable case, both these features went towards beating it's technically more advanced rivals.
The Game Boy came with the puzzle game, Tetris with later bundles including the legendary Super Mario Land, both were excellent games with fabulous soundtracks which didn't become irritating.
The original Game Boy was a smash hit with gamers and went on to sell almost 65 million units. Nintendo kept gamers attention by releasing backwardly compatible upgraded units such as the Game Boy Color, Game Boy Light and Game Boy Advance.
As will other format wars, the gadget you least expect to win on paper is the victor and the Game Boy was certainly that, a truly great retro gadget which deserves to round off this series.
If you haven't already, listen in to the stream as it contains 6 minutes of discussion about the Game Boy and its rivals and a little bit of history behind them.
Thanks to Matt Marvell at BBC Radio Suffolk for hosting my segment for the last 12 weeks and for producing this final one.
Don't forget to Like, Share, Subscribe and Comment!!!
[amazon_link asins='B0000296ZL' template='ProductCarousel' store='thgama03-21′ marketplace='UK' link_id='9b5139f4-ec68-4b4b-9e25-314c5d916d66′]