After the success of the Stellina and Vespera smart telescopes, Vaonis introduces its latest innovation: Hestia
Castelnau-le-Lez, France, 20th July 2023, Vaonis, the leading innovator in astronomy technology, is excited to announce Hestia, the first telescope that utilizes the power of smartphone sensors to photograph the stars. Lighter, smaller and more accessible than anything else currently on the market, the device is for pre-order on the crowdfunding platform Kickstarter with deliveries expected by the end of the year. The launch coincides well for star-gazers excited for the solar eclipse that will cross the USA in April 2024. The Hestia telescope will be available for pre-order on Kickstarter as of July 18, starting $149.
Reminiscent of the shape and weight of a book, the new Vaonis telescope is based on an optical system consisting of a 30 mm (1.18 in) lens and prisms to collect and focus the light directly into the camera sensor of a smartphone.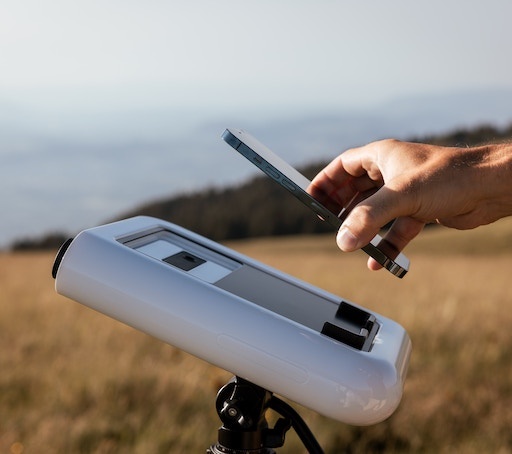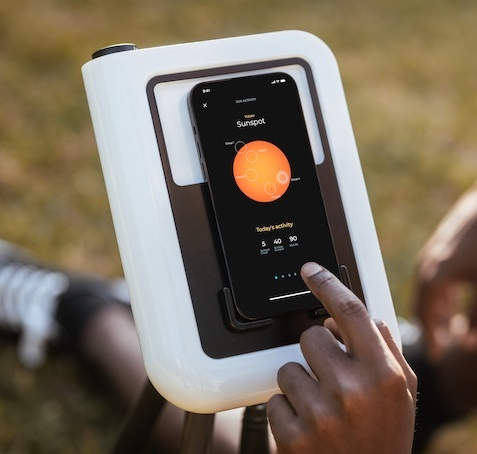 Users position their smartphone on the device and align the phone's camera with Hestia's eyepiece. The instrument is designed to accommodate all sizes of smartphone thanks to a system of removable magnets.
Guided by the Gravity by Vaonis companion app, future astronomers can then point out celestial objects using an interactive sky map and observe the Sun, the Moon and deep sky objects phone screen, including the Orion nebula, the Andromeda galaxy, the Pleiades , and much more.
Hestia's innovation lies in its combination of three elements:
A simple, compact optical system, unique on the market and patented by the company,
A mobile app that uses the latest image-processing technologies to improve image quality,
A smartphone equipped with ever more powerful sensors, so that Hestia can be upgraded as users' smartphones change.
"The Stellina and Vespera smart telescopes have been worldwide successes since their launch. This year, we are pushing back the limits of miniaturization with a new innovation: Hestia. To reduce costs and offer a telescope that is truly accessible to all, we have relied on the most powerful and widely adopted technology: your smartphone." says Cyril Dupuy, founder of Vaonis.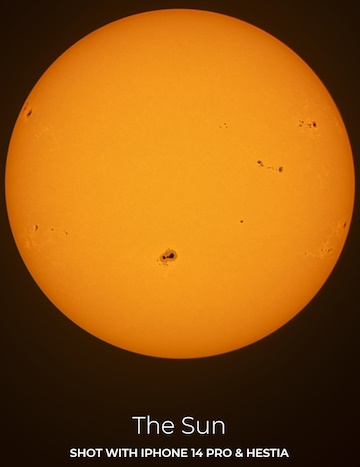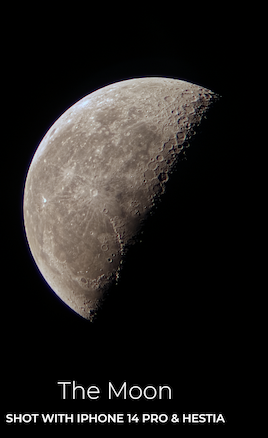 With Kickstarter prices starting at just $149, Hestia is making smart telescopes even more accessible to people curious about discovering and understanding the sky around them. On 8 April 2024, the eagerly anticipated total solar eclipse will cross the United States from coast to coast. Hestia will be the ideal instrument for a closer and safe look at the eclipse, immortalizing the rarest and most fascinating celestial phenomenon humanity has ever witnessed.