Following on from our Tesla Road Trip, I thought it would be a good opportunity to review one of the great pieces of equipment we were able to take with us on the trip.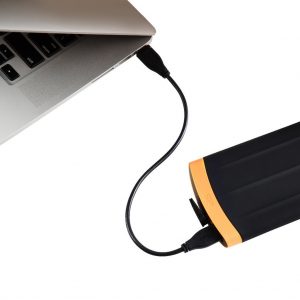 We had planned to travel some 1200 or so miles from Ness Point to Ardnamurchan Point (and back again) in an electric car, part of the adventure was to try and document the trip. We planned to document the trip using a variety of equipment from Smartphones, stabilised cameras to 4K Drones.
We would likely be presented with many gigabytes of footage and it was therefore imperative that we had a durable solution for data backup and somewhere to copy footage and imagery taken during the trip.
Our rugged backup solution was indeed a Silicon Power Armor A65 portable 1TB hard drive with it's shockproof and waterproof housing that gives it military grade protection, to U.S Military MIL-STD-810G 516.6 Procedure IV and IP67 Standard for dust and water ingress.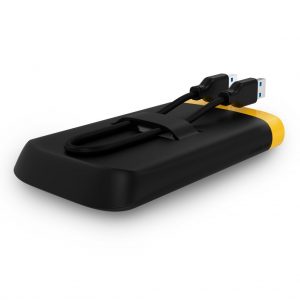 Out of the box, the SP Armor A65, comes with a rubberised casing and IP67 sealed USB 3.0 Socket. IP67 means the device components are sealed from dust and immersion in water up to a meter deep for 30 minutes. The USB 3.0 cable is a full sized male connector at each end, this makes connection to a PC or Laptop very easy as the cable works in either direction. The case also had a slot for either securing the cable to the drive or as a belt clip.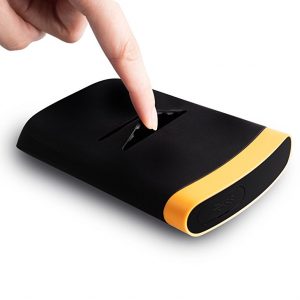 Inside of the heavily protected three layered case lies a Silcon Power 1TB 2.5″ Hard Disk with 1 Terabyte of storage, our brief tests for performance showed  a very decent Blackmagic Disk Speed Test score of 71/70. The drive was used extensively both before, during and after the trip and became our 'go to' hard disk for the trip.
Included with the drive is Silcon Power's HDD Lock Utility which runs on MS Windows. This allows you to encrypt all the data stored on the device to give a greater level of security for users
We tested the device for use when we were using both drones and laptops in the field and the added resilience of the device gave us a greater degree of confidence that our data would remain safe even in the most extreme circumstances. It was also used to backup our laptop during the journey.
If you travel often and need the convenience of a simple to connect device that is both rugged and secure, the SP Armor A65 is most certainly worth the investment and can be purchased from the link to the left.
[amazon_link asins='B01EYY4A6C' template='ProductCarousel' store='uk=1′ marketplace='UK' link_id='8f5217e7-e630-11e7-885f-931e4eb187dc']