Retro-styled, colourful, feature-packed, and delivering pro-audio quality sound, BoomBocs STUDIO is the latest portable speaker created by celebrity sound engineer Jonny Williams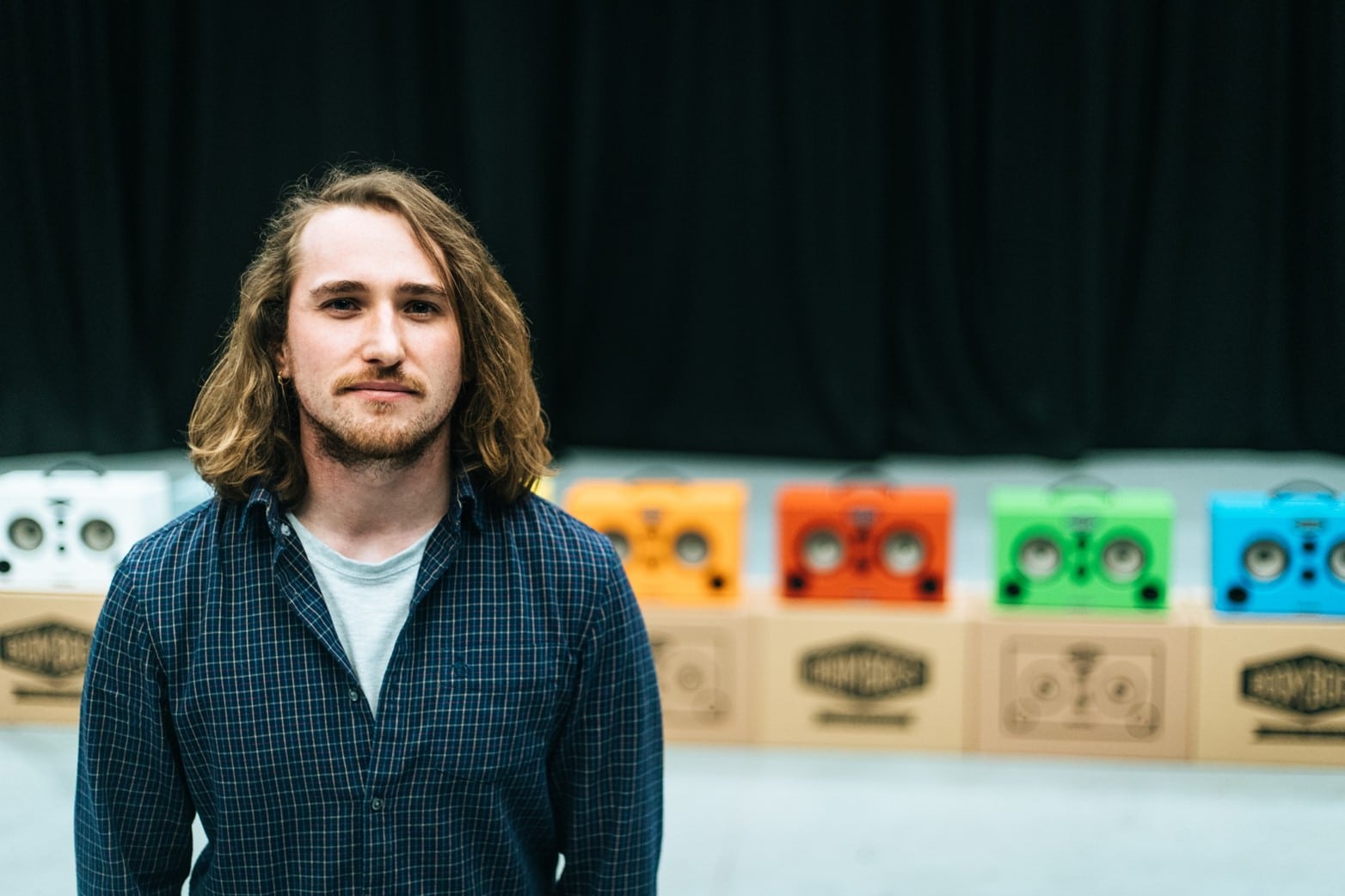 Disruptive speaker brand BoomBocs has launched its latest portable speaker, STUDIO. With BoomBocs fans already including industry heavyweights like Lady Gaga and Steven Tyler, STUDIO is the latest model from the brand's founder, expert sound engineer Jonny Williams. Set to shake up the lacklustre wireless speaker market with vibrant colours, retro design, and studio-quality sound, the supremely cool STUDIO is made for music fans that want more than just an anonymous black box with 'tinny' speaker sound. (RRP £149, on offer now for £129)
From humble beginnings building suitcase speakers in Jonny's Brixton living room, to huge celebrity clients and customers including Rita Ora, Kylie Minogue, and Shaznay Lewis of All Saints, BoomBocs speakers encompass everything artists and consumers love about the British music scene with the brand's stand-out retro design and studio-grade quality sound. Custom Fender 'tweed' wrapped versions of the original BoomBocs speaker have appeared on stage at London's Hyde Park with Tom Petty, and GRAMMY Award Winning Lady Gaga took delivery of 11 customised BoomBocs' for herself and her team, including her parents.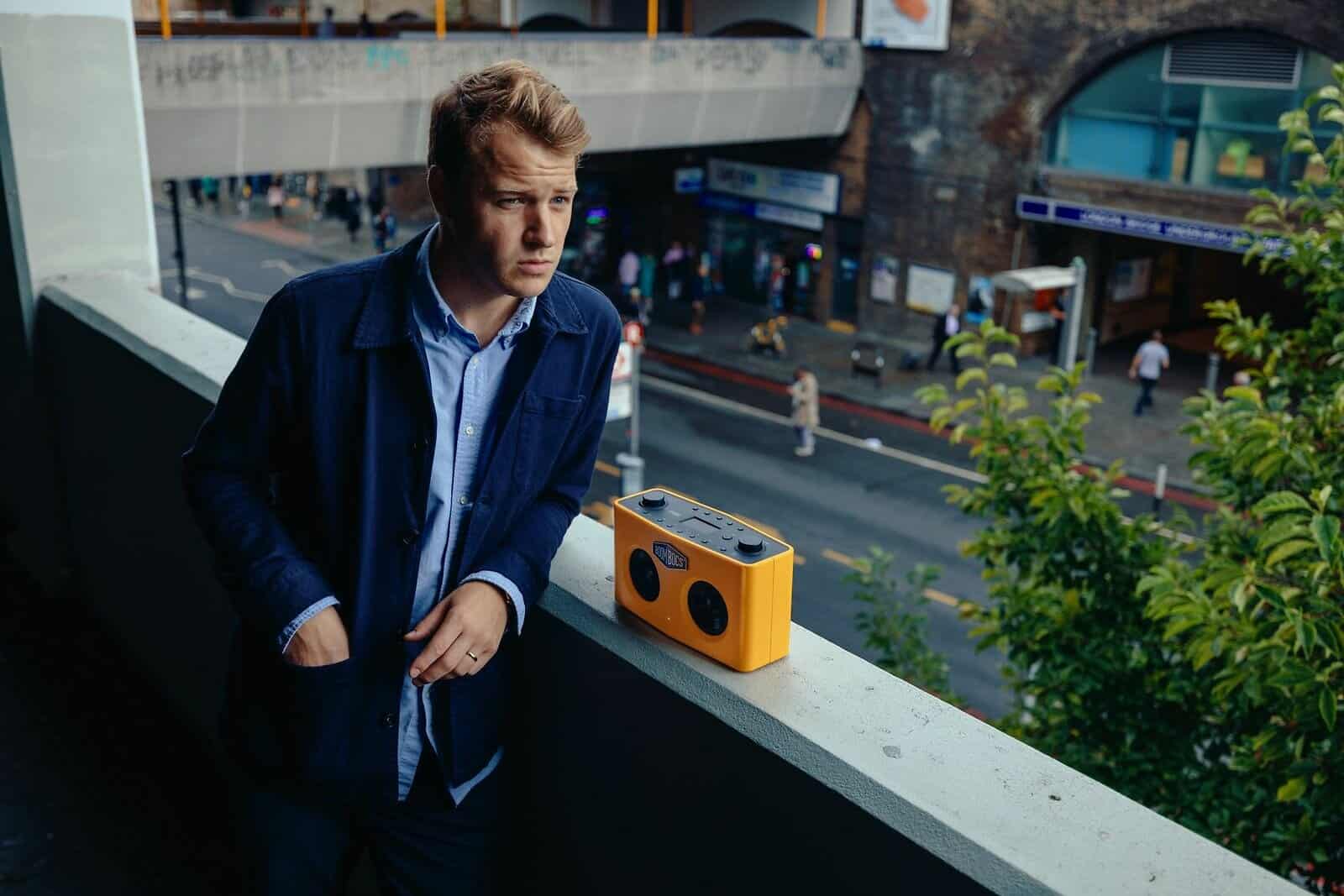 The latest product, BoomBocs STUDIO, is the ultimate portable speaker offering all the BoomBocs quality and style in a smaller, more affordable design with some nifty new features. STUDIO features built-in streaming services including Spotify, Deezer, and Amazon Music to free up your phone, internet radio, wireless connectivity, and a dedicated app. The efficient built-in amplifier and stereo full-range speakers are tuned by Jonny to deliver true pro-audio sound quality, wherever you are. With a battery life of up to 15 hours, that can be in the home, at the park, or at an all-night rave with friends.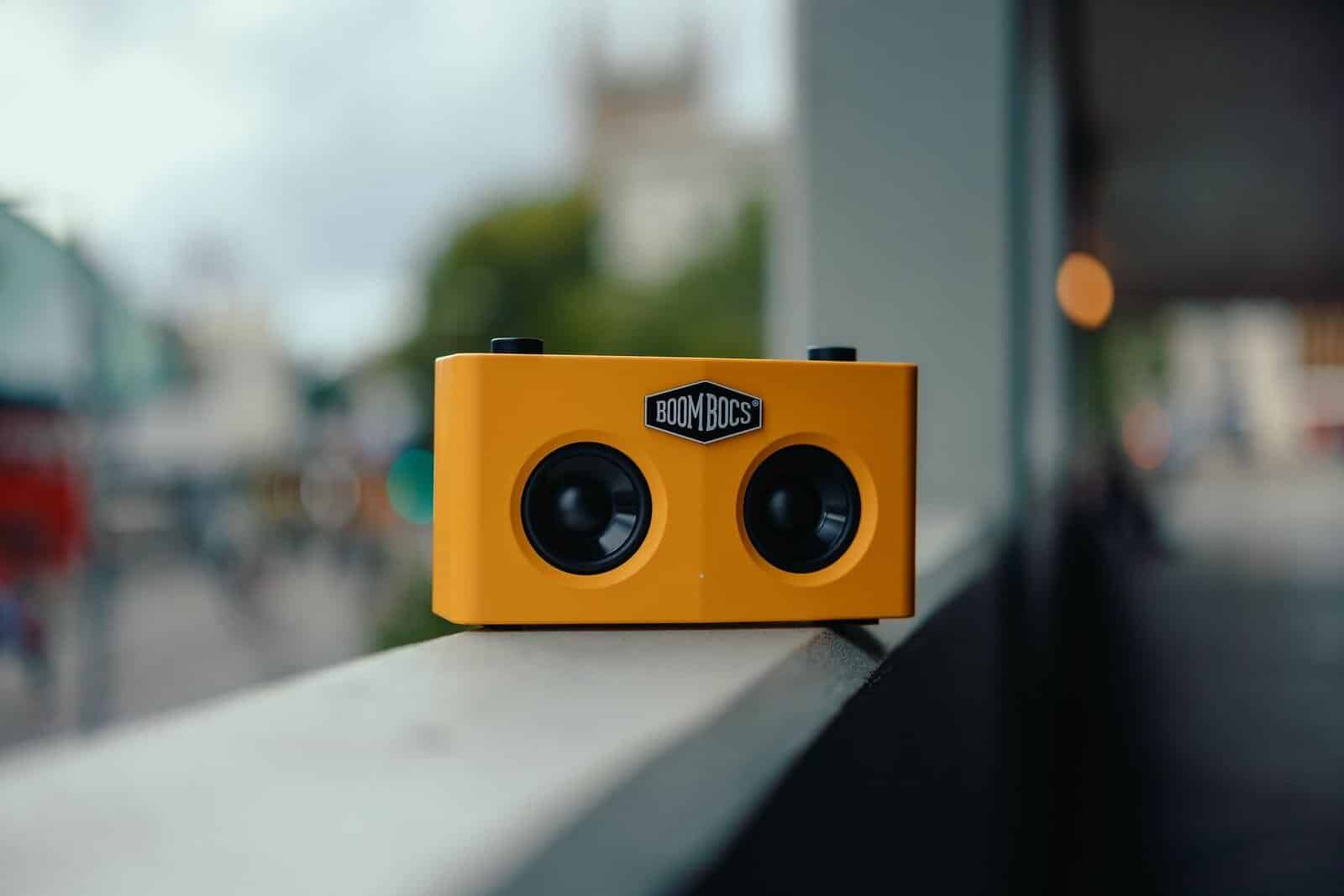 STUDIO comes in five fantastically stand-out colours – pink, orange, green, black, and white – that make most wireless speakers look like anonymous monotone boxes. Like all BoomBocs speakers, STUDIO plays homage to retro portable speakers of the past, with its large, stereo speaker drivers on full show. The drivers use aluminium cones for their high-power handling and better moisture/impact resistance than cheaper paper cones.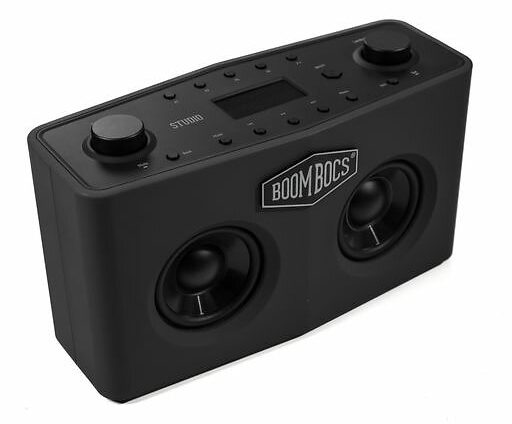 Founder Jonny, who is currently on tour with pop sensation Anastacia, knows music – he has worked as a sound engineer for some of the biggest names in the industry including Stormzy, Rita Ora, James Arthur, Wu-Tang Clan, Kylie, Thundercat, Jessie Ware, Maribou State and Pendulum among many more. His expert hands-on knowledge has helped him to create the BoomBocs signature sound, and cram that performance into the most compact, affordable, and technically advanced BoomBocs to date.
"BoomBocs has always done things differently and design has played a big part in that," says Jonny. "For the STUDIO speaker, I was tired of seeing portable and Bluetooth speakers which all looked the same – black boxes with grills on – and sounded rubbish. STUDIO completely breaks that mould, bringing the retro style and big-speaker performance of previous BoomBocs models to a smaller, more affordable design. BoomBocs is all about delivering exceptional sound quality and a stand-out style which looks great in your home or while you are out and about."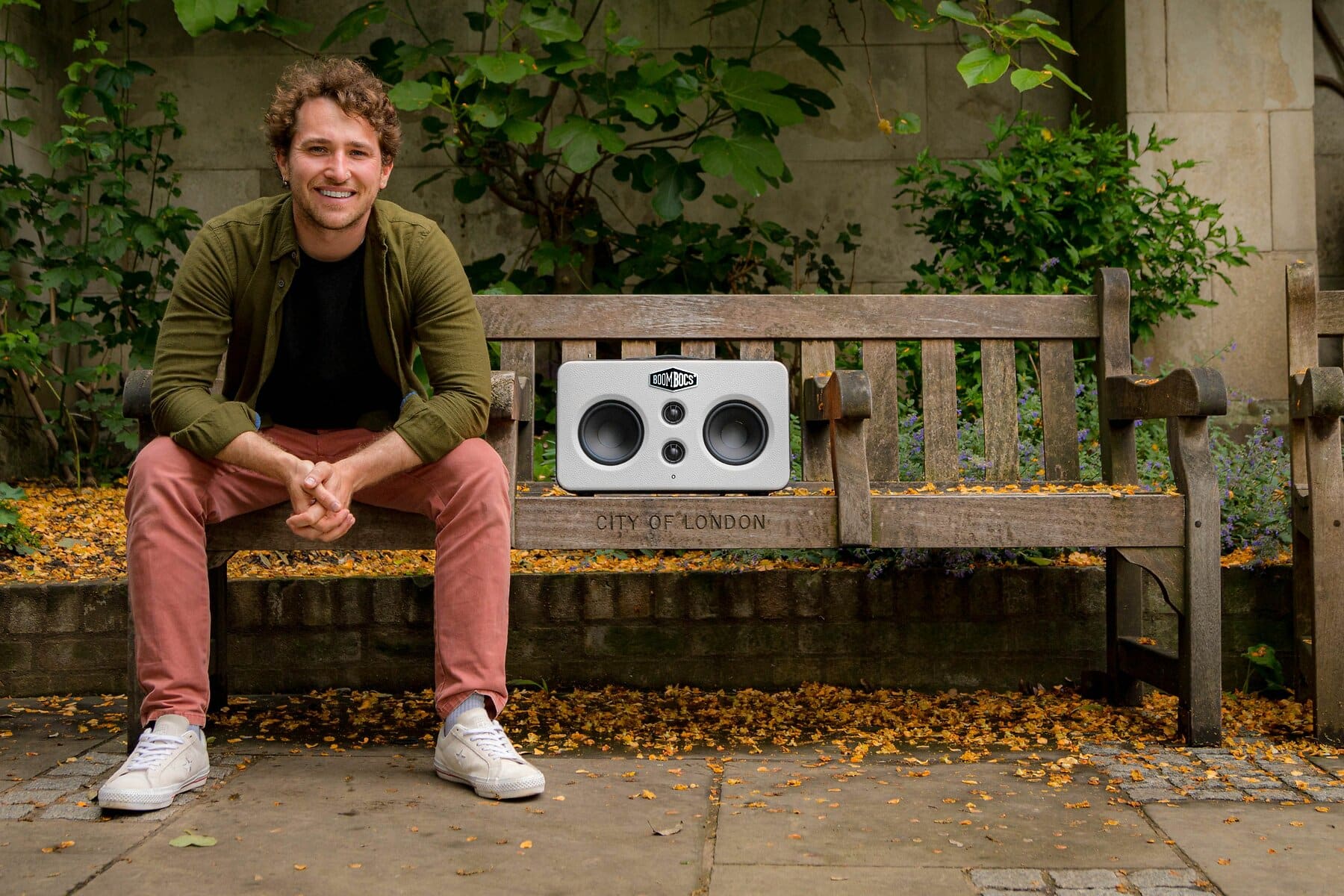 Jonny's passion for music and creativity was passed down from his grandfather who played the trumpet. From a young age, Jonny knew music was what he wanted to pursue, beginning to play the drums at age seven and teaching himself to play a vast array of other instruments thereafter. Fascinated by how science and music work together, Jonny studied at university in his native country, Wales. He was touring and mixing arena-sized concerts by the time he was 22, starting out on world tours with Queen and Pink Floyd tribute bands.
Jonny soon became a sought-after name in the pop music scene, working with huge names like Kylie Minogue and All Saints for many years.
Jonny says: "I have a specific style when it comes to being a sound engineer and I like to mix everything to deliver an AC/DC style sound; driving drums and percussive instruments to deliver real energy and passion. Artists like my style of mixing as it really ups the ante when they play live, and I have tried to distil that balance and all of the passion into the sound tuning of STUDIO."
STUDIO is a compact portable speaker with dual-band Wi-Fi and Bluetooth v5.0 connectivity, and a host of streaming services built-in so you don't need to keep your phone tethered to play music. These include Spotify, Deezer, Amazon Music and Internet Radio, all controlled via the top panel buttons and the built-in LCD display or through the slick, UNDOK app (iOS & Android). The app expands the number of presets available to tune the sound as well as offers seamless music playback control across services. STUDIO also offers a 3.5mm AUX input for legacy sources at home, and USB Type-A for playback of music on portable drives.
Other features include access to 50k internet radio stations, podcasts from various services, a rechargeable battery lasting up to 15 hours on a single charge, and an alarm clock and sleep timer making it the ideal rock n roll bedroom partner.