Podcast: Play in new window | Download
Subscribe: Apple Podcasts | Google Podcasts | Email | TuneIn | RSS | More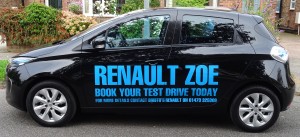 This week we review the Renault Zoe Electric Car. This is a full sized 5 door hatchback and it really was absolutely amazing to drive. If you haven't test driven an electric vehicle, you should. You will be surprised at the performance and comfort.
Massive thanks to 'Electric' Pete Frost at Bristos Renault for being so helpful at a very busy time!!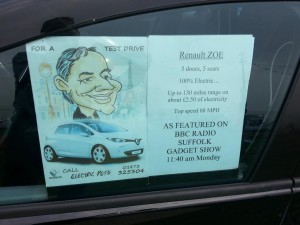 Above image displayed in the Renault Zoe over the weekend!!