This weeks review centres on a product that is aimed at safely carrying your gadgets or in particular your laptop computer.
For the past few weeks, I have been testing the STM Myth 18 L Laptop Backpack. STM Goods were founded 20 years ago when the founder Ethan Nyholm realised that carrying his laptop around in a padded envelope whilst hiking wasn't a lasting solution! He teamed up with Adina Jacobs and together they have been making fashion-conscious tech-carrying gear.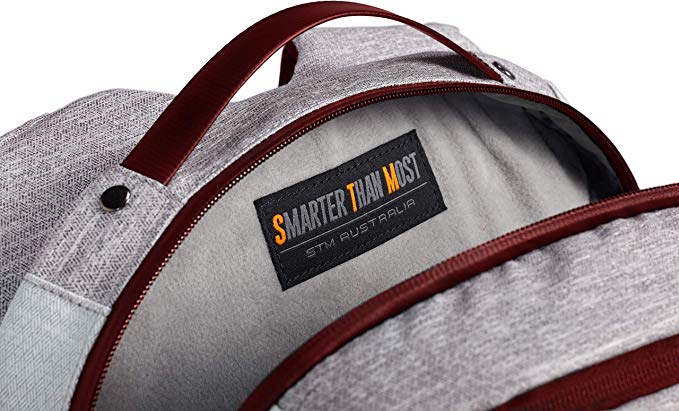 The Myth is available in three colour schemes, Granite Black, Slate Blue and Winsdor Wine, min was the latter.
Unlike most laptop bags which are simply foam-padded, the Myth utilises a proprietary technology called 'SlingTech' which features extra padding and gapless corners and actually 'suspend' your laptop away from the edges of the bag and thus out of harm's way.
Aside from this ingenious protection, the bag also boasts a ton of features including music-centric CableReady systems, AirPod pocket and Earbud keeper. It also has a PassPort feature which allows you to securely attach other luggage whilst travelling, this is integrated with lumbar support, which made carrying the bag very comfortable. Helped by the Air-Channel back-panel which promotes air-flow and keeps you cool, so no more sweaty backs!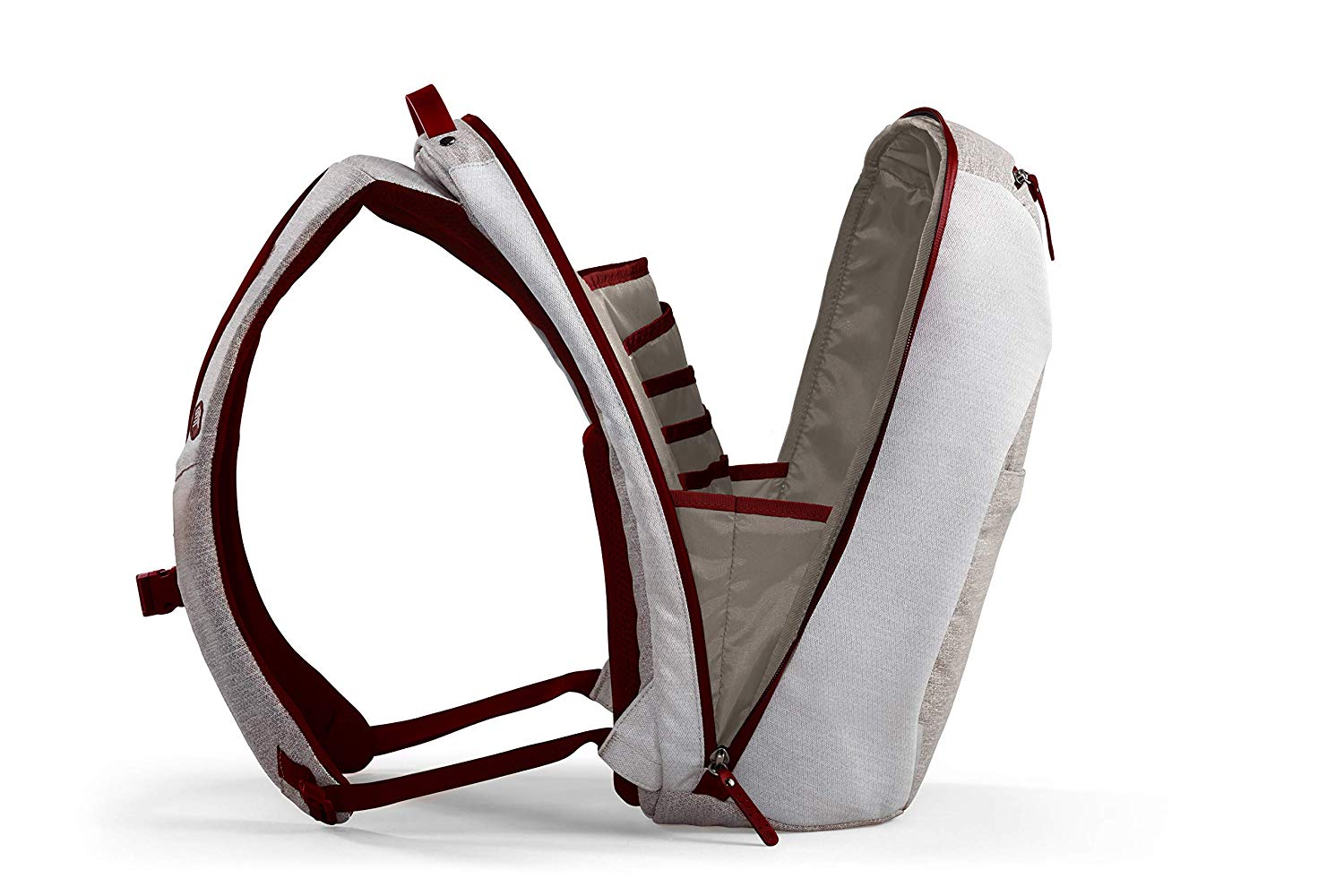 Aside from the standard back-carry straps, there is also a TPU coated webbing hand which is riveted in place. This allows you to carry the bag and the solid constructions keep it from banging off your legs.
Inside the bag is a myriad of storage, plenty to carry up to 16″ laptop and associated printed material. There are also several internal pockets for pens, plugs and accessories. It also has a fleece-lined sunglasses pocket!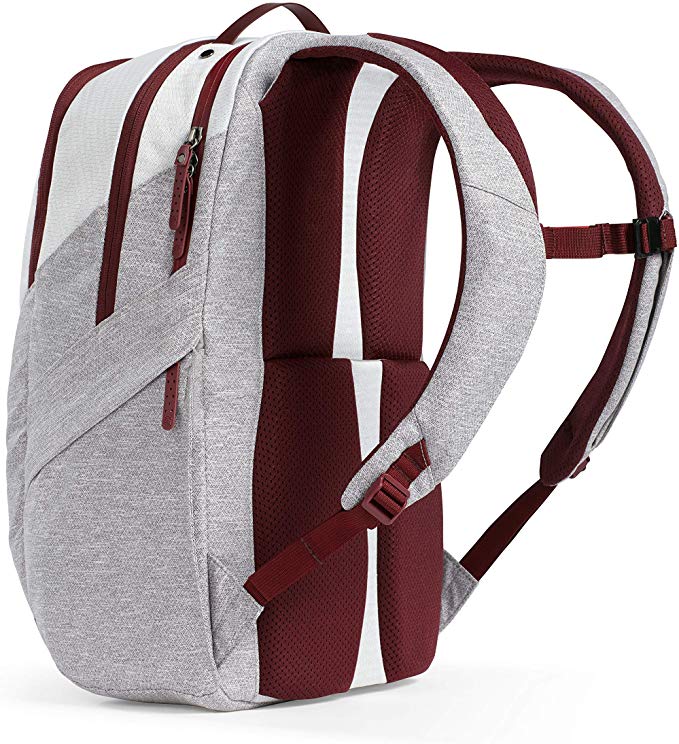 The outside of the back is Water repellent and the outer zippers use reverse-coil zippers to protect the teeth and keep moisture and dirt out.
The bag is made from 100% polyester with dimensions of H 17.7 x D 11.4 x W 5.9 in / H 45.0 x D 29.0 x W 15.0 cm. The bag weighs in a 2.2 lbs / 1.0kg (without the laptop!).
I've been using this as my main laptop bag for a few weeks, my 15″ Macbook Pro slides in effortlessly and when fully unzipped the bag doesn't just fall open, it feels like it is opening on a hinge and means the contents aren't going to just spew out all over the place.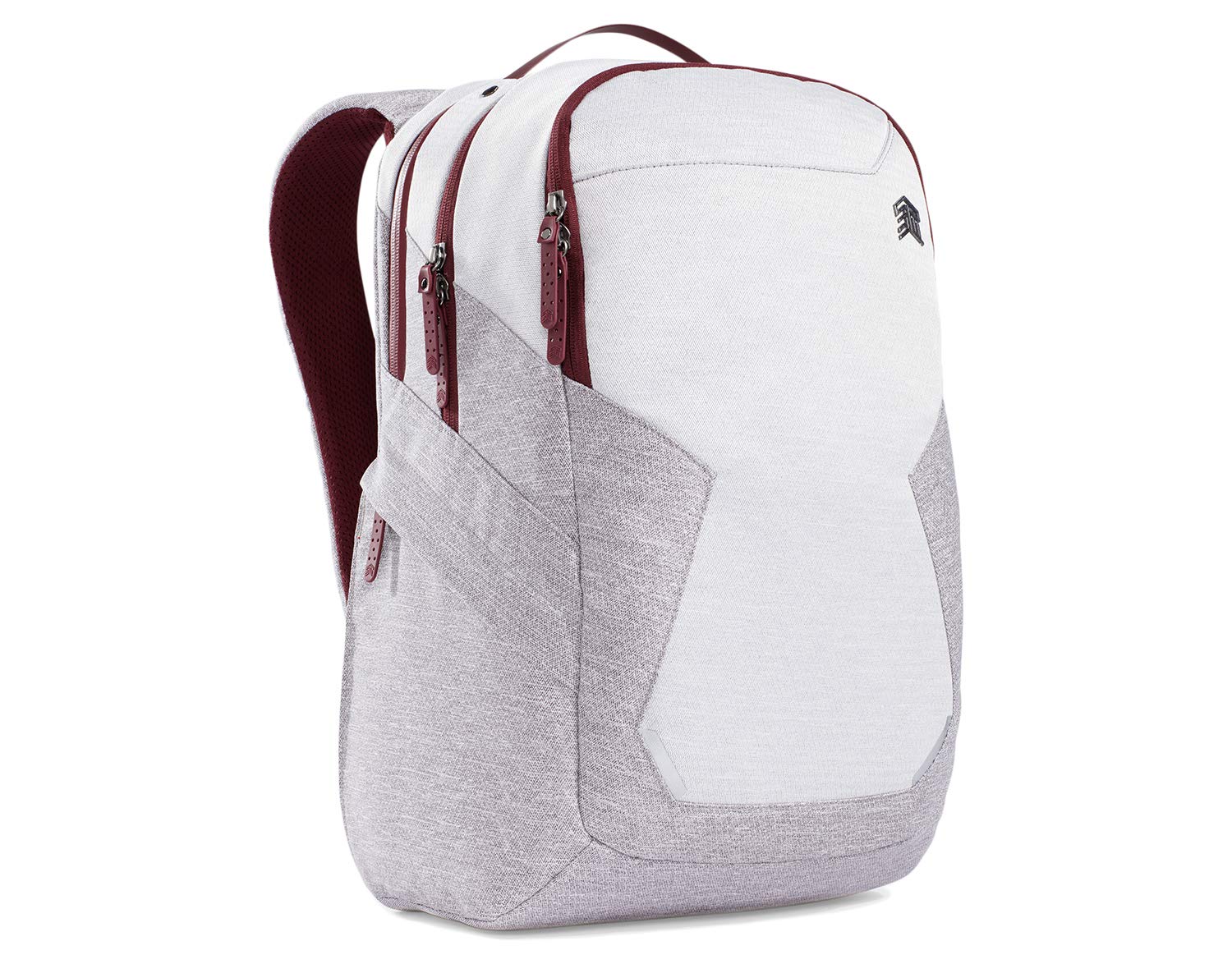 The bag feels extremely sturdy and very very comfortable to wear. The added back support is welcome and the flat base means it isn't falling over when you place it on the floor. I can see many commuters finding a back like this very useful indeed and it has plenty of storage space inside.
If you fancy trying out the bag yourself, you can download STM's App and use the AR Tag printed here. Once you get it going, it's quite a bit of fun to play with and you can see how their bags look before purchase. https://www.stmgoods.com/stm-app2/