Podcast: Play in new window | Download
Subscribe: Apple Podcasts | Google Podcasts | Email | TuneIn | RSS | More
Podcast (podcast2): Play in new window | Download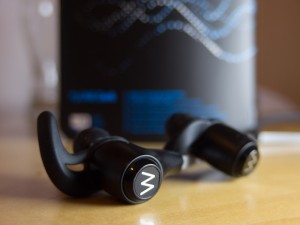 This week I have been testing a set of FlyONE Dark bluetooth headphones from DEEWEAR.
The headphones have an real ergonomic design coupled with extremely high audio quality, they are designed in such as way as you stay fixed in your ear by using built in flaps which fit into your ear and remain there even during exercise. Deewear employed Luigi Lorenzi, Parkourer with Team Jestion to test and develop the headphones to ensure they stay in place even during somersaults!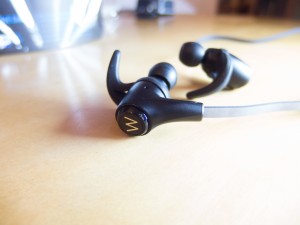 The earphones are contained in a display case charged ready to go, just couple them to your bluetooth device and you are ready to go, the box also contains a USB charger cable , buds and flaps.
The earphones utilise Bluetooth 4.1 and 6th generation CVC noise reduction which means that constant usage stretches to 5 hours music or talk time (using the integrated microphone) or 180 hours standby time.
The earphones are connected together with a flat cable which is reflective on one side which can be seen when headlights shine on it, a usual safety measure if you are exercising in the dark.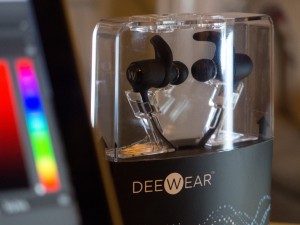 When you switch on the ear phones a voice is heard saying 'Power On' and 'Connection Successful', holding the centre power button will switch off the earphones again with a voice telling you 'Power Off'.
The three button control allows you to adjust the volume up and down and pause music, you can skip backwards and forwards between tracks by holding the volume up and down for 2 seconds.
When you are ready to charge the earphones, you remove the cap on the back of the right earphone and plug in the micro USB cable. Charging doesn't take too long, however you can only check the battery level by pairing with an Apple device, be that iPhone, iPad or iMac.
The sound quality of FlyONE Dark is supreme, although you need to ensure they are fitted correctly before using them to experience the excellent bass reproduction. While I was testing them, I viewed a film trailer on my phone, I found myself rewinding the trailer to experience the cinematic bass, it really was very good indeed.
FlyONE Dark can be purchased from Amazon currently more than 30% off at £39.99 which is a very appealing price for such a high quality item.
If you are looking for a set of Bluetooth earphones, FlyONE Dark comes highly recommended.
To listen to the Mark and I chatting about the FlyONE Dark, click on the link at the top of the page or click below
A massive thank you to DEEWEAR for providing the earphones for test and review.