Having reviewed some of Sphero's line of robots over the past three years (including the amazing gravity defying BB-8), I was absolutely made up when R2-D2 dropped onto my desk a few weeks back!
[videopress M2IGPVT7 hd="true" autoplay="true"]
For those of us who haven't been near a movie theatre of television for the last 40 years, R2-D2 is character from the enormously popular STAR WARS movie franchise, appearing in 9 of them (sofar!). The droid (robot) is portrayed as a skilled mechanic, fighter pilot's assistant and has many hidden skills which have been gradually revealed over the course of the movies.
Sphero have clearly made sure that their version of R2-D2 is as authentic as possible and it is absolutely crammed with technology which mimics the character from the movies. With front and rear LED lights, rotating head, integrated speaker and most amazing of all articulating legs, which mean when Artoo is stationary, his legs are position straight down and he stands upright. As soon as he is commanded to move, the middle leg drops down and moves forward, his side legs then move backwards to form a tripod (as he does in the films).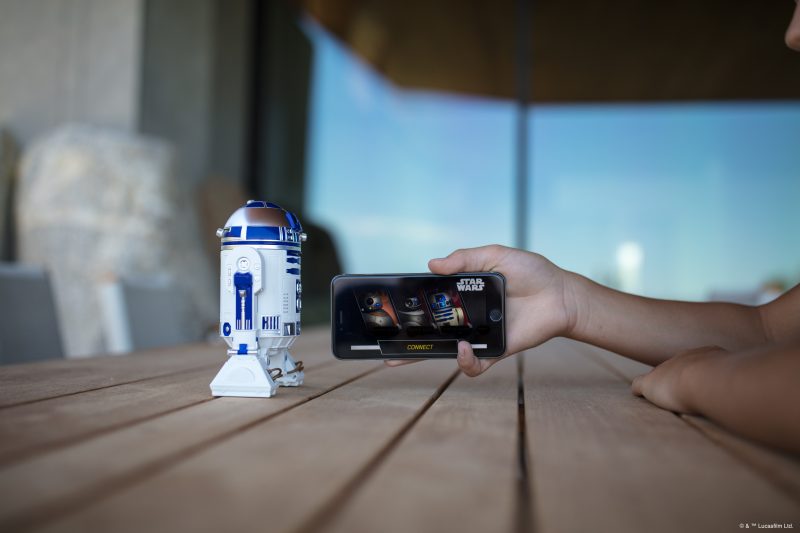 Artoo is controlled using Sphero's Droid App (iOS or Android), after scanning for the app, you are presented with a selection screen showing the available droids within Bluetooth range, after selecting R2-D2 from the list he suddenly lights up and chirps. The app screen then shows controls for moving the droid and also for triggering his signature moves.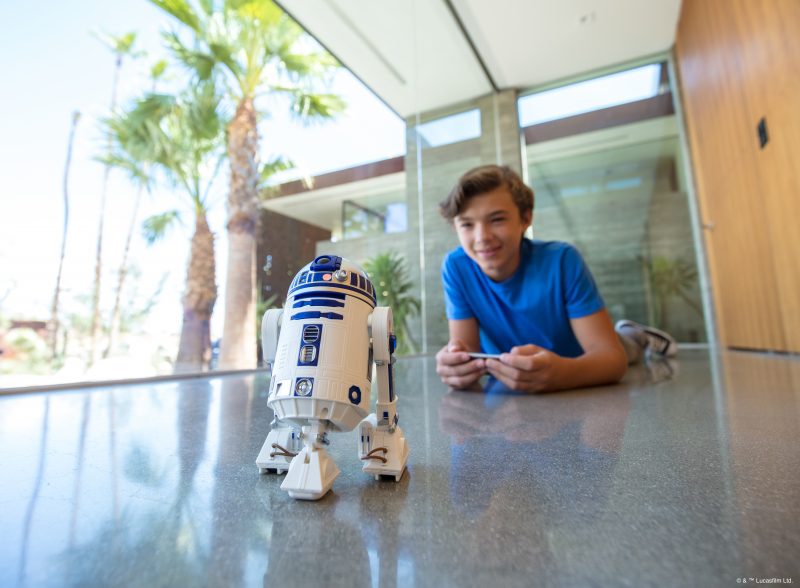 These moves really make the whole experience authentic as they mimic scenes from the film, such as when the Jawas disabled the droid and caused him to fall on his face in A New Hope. There are simply too many to detail here, but you could recreate pivotal scenes from Star Wars using these moves alone.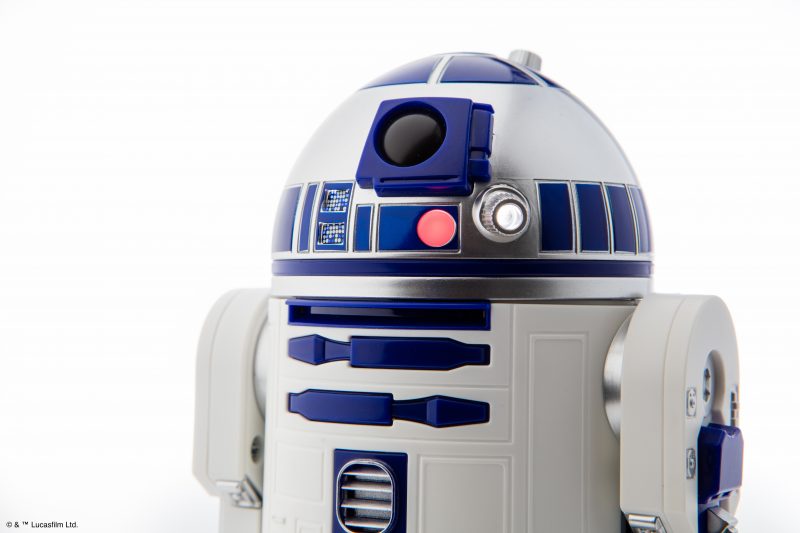 Aside from these features, the app also allows for Holographic Simulation and the ability to explore difference places and ship interiors from the Star Wars galaxy. It also supports Droid to Droid experience, where R2-D2 will interact with other Sphero Star Wars droids.
There is a 'Watch With Me' feature was one of my favourites, which allows you to select a movie from the Star Wars saga and R2-D2 will react to difference scenes, such as acting scared when Darth Vader appears on the screen and much more.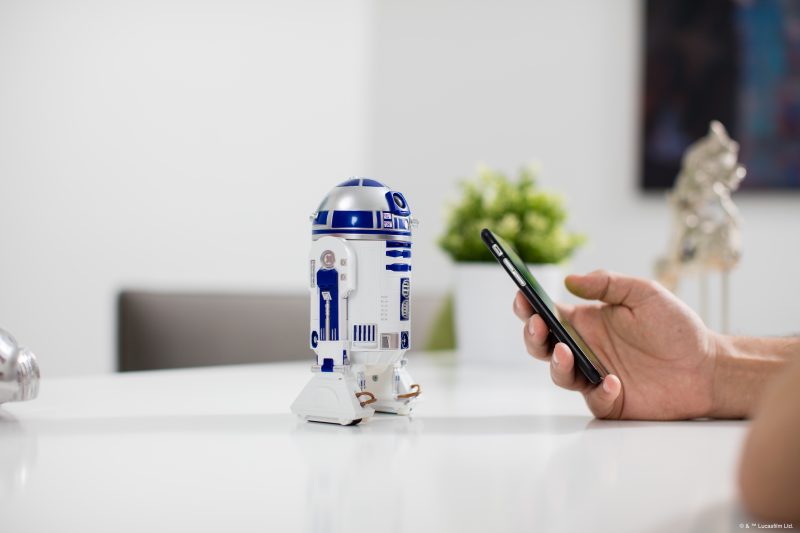 Charging the droid is done using the included stylised USB cable and will give over 1 hour of full use between charges.
I'm a big fan of Star Wars, so I have to admit I was a bit star-struck when I realised just how good the Sphero R2-D2 really is and at the current price of under £95, it feels like good value for any of fan Star Wars.
It should also be noted, that along with Sphero range of robots and droids, R2-D2 is fully compatible with Sphero-Edu which gives budding young coders the opportunity to learn about programming using their favourite Star Wars character.
[amazon_link asins='B071LLZKG7′ template='ProductCarousel' store='uk=1′ marketplace='UK' link_id='05b9fd4c-74ce-11e8-957c-33fb47c37086′]