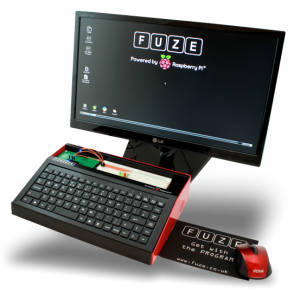 Back in the 1980's the UK was a melting pot of computer development, back then you couldn't visit a friends' house without seeing a them huddled behind a television slowly tapping out computer programs from magazines on their newly purchased home computers. While the USA basked in the glory of the Apple II and IBM PC, in the UK we had our feet firmly placed on the ground and our wallets closed tight. In the States people were paying $2,500 for their computers, far too much for us in the UK, being much more cautious with our hard earned money! Instead we made our own computers, the amazingly popular Sinclair ZX Spectrum, BBC Model B, Acorn Electron and Dragon 32. All of these were home grown products which took the country by storm for a few short years, much cheaper than the US counterparts at £140 and much more fun, well until the IBM PC was licensed to the likes of Dell, HP and AST and the prices started to tumble to more affordable prices.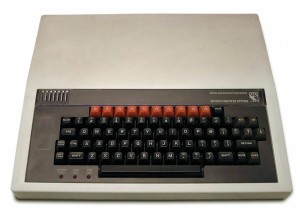 During this era of the 'Home Computer', a new industries sprung up with them. After weeks and months of typing program listings from magazines, the kids started to understand what was behind the code, how it worked and in most cases, how to improve it. Small 'Software Houses' appeared and began selling their games in the back pages of the computer magazines.
The BBC Model B was adopted by schools and immediately the national curriculum included 'Computer Studies O'Level'. It was now possible to study computer programming, the UK was becoming a hotbed for coding and technology. Following school, students could continue their studies through college and university, it was exciting times for the UK computer industry.
Then suddenly without notice, the curriculum began to change again. The PC had become established in peoples' homes and work, it seemed like everyone was running Windows and suddenly everything was easier. Instead of learning the basics of coding and programming, pupils were taught how to use Word Processors and Spreadsheets, how to put together school magazines using pre-made layouts and horrific 3d text effects. We had lost our way, we had forgotten how to encourage creativity and instead software was now just tools to build similar looking newsletters and faxes using 'Wizards' and animated paperclips.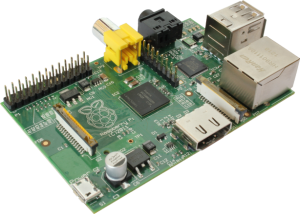 30 years on and quietly 'Coding' is back in the curriculum, the country has woken up to it's lost opportunities and reintroduced the tools to help our children learn to create again. The Raspberry Pi computer was launched in 2012 and brought affordable computers to everyone. At a little under £20, you could buy a fully functioning credit card sized computer that could connect to your HD TV and could be programmed using any available language. It was a good start, but there was something missing.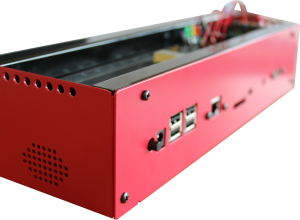 This is where Fuze comes in, by packaging the Raspberry Pi in a useable case (strangely evocative of the BBC Micro from the 80's) with integrated keyboard and circuit prototyping board, the Fuze is being launched into schools as the ideal platform for Coding in the curriculum. The circuit board that sits on top of the Fuze allows for electronic design and testing that can be directly controlled from the included Fuze Basic programming language.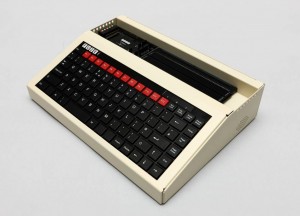 Included in the package is also a variety of transistors, LED's and resistors packaged with a Programmers Reference Guide and Quick Start Projects book. Out of the box, it's everything a budding programmer needs to get themselves on the path to Coding in the 21st Century. Further purchases can buy you a Robot Arm and other interesting projects and of course the system is based on the Raspberry Pi which has a mountain of components already available and the option to try out modern programming languages such as Perl, C++ and PHP.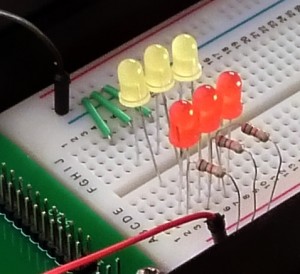 The Fuze is housed in a sheet aluminium case which is both durable and safe for young people to use and Fuze have improved upon the Raspberry Pi IO connecters by integrating the FUZE I/O board which greatly simplifies the Raspberry Pi by separating, and clearly labelling, the most common functions (Voltage, Ground, Digital IO and PWM) but goes further with the addition of four analogue in ports and one Out port (as the Raspberry Pi lacks analogue). It all may sound complicated, but in reality it has been designed to be accessible and easy to learn.
The Fuze starts at £69 and is available from a most computer stockists. For more information, visit www.fuze.co.uk.