Podcast: Play in new window | Download
Subscribe: Apple Podcasts | Google Podcasts | Email | TuneIn | RSS | More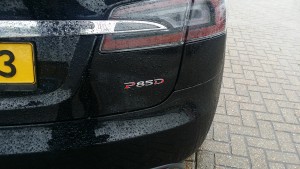 Imagine going from 0-60 in 3.2 seconds, powered by a dual motor 690BHP electric car? Now imagine doing that on one of the wettest days of the month?
Well that's just what happened on Thursday this week!
We were able to spend a very wet hour with the car, but you wouldn't have noticed. The all wheel drive and very advanced traction control kept the car stuck firmly to the ground.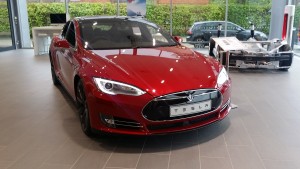 We also had a tour of the workshops and saw for ourselves what amazing technology is behind the Model S
After our Insane test drive, I spoke to Laura Hardy from Tesla Motors about the P85D and the future for Tesla. Listen to the stream above to find out more!!