It is already February and you know that Valentine's Day is just around the corner! If you aren't a romantic person and you don't feel like wasting money on chocolate hearts and flowers I have few ideas you can use. Here are most interesting presents you can give for Valentine's Day which are useful, cool and very interesting.
Prynt Pocket photo printer for iPhone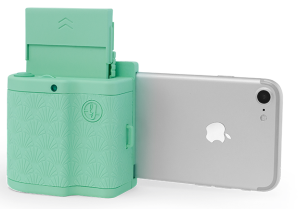 I assume that your better half loves to take pictures and her iPhone memory is always full so this little printer can help her pick the best ones for her wallet or even phone case. The printer is small, light and the best part about it is the fact that each picture is actually a sticker so she can literally make a phone case out of the dearest photos. I am pretty certain you can score with this smart gadget this Valentine.
Leather tassel charging cable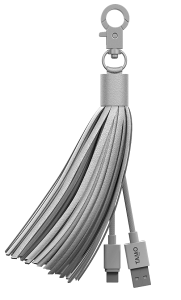 This leather tassel may not be as attractive as the photo printer but it is one of the most useful and best-looking things she will own. It is a keychain and it looks like those modern keychains everybody is buying, but it is also a charging cable. Basically, it means that she can connect her phone to the laptop whenever she wants and wherever she wants. The best part – she will look amazing doing it 😀
Foosball iPad stand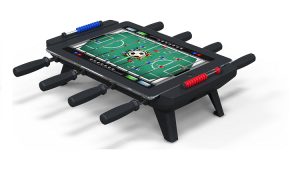 Now, this is more like a present for the male population than for female, but who says that men can't get Valentine's Day present? Foosball iPad stand is a combination of virtual foosball and real foosball (but pocket version). It is a gadget that looks like a foosball table but without the field. Yes, the gadget has 4 legs, 3 scoring systems, and 8 rods, 4 on each side and the field is actually your iPad. If your loved one doesn't have room for foosball table but he really-really wants one; I would recommend this foosball gadget!
R2-D2 App-Enabled Sphero Droid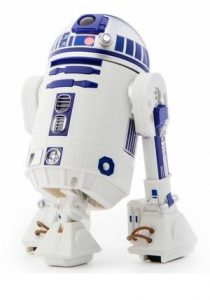 This is the droid for everybody! If you say that you don't want to have your own R2D2, you are lying. It is like you are saying you don't want a cake for your birthday! This droid may be a toy, but it has so many details that really looks like R2 and I am sure that there are more grown-ups with this gadget than kids. For every Star Wars fan is a dream to have this little beepy droid and you can make this dream come true. Yes, I said beeply, because the gadget produces sounds just like the real R2D2.
Gadgets like the ones on the list are interesting and useful so they are the perfect present for any occasion, not just Valentine's Day. When you wrap them in hearts and chocolate you will surprise and impress your loved one because you will show that you made an effort and this year, thought outside of the box! Happy Valentine's!
Author bio:
Mark is a foosball blogger who has a blog about the most addictive game table in the world. His blog, the FoosballZone is the best place for all foosers and people who want to be that. If you want to learn more about foosball tables, or history of foosball, visit his blog because it has everything you need to know. If you want to check out his work, visit his site and detailed post about Tornado table features.