So, I'm now the proud owner of a pair of 'Smart Curtains'… Yes, you read that right! After a simple installation, our living room curtains can now be controlled by the flick of a screen gesture, a Google Home or Alexa command, temperature, a timed opening and closing or it can even be triggered (and charged) by light!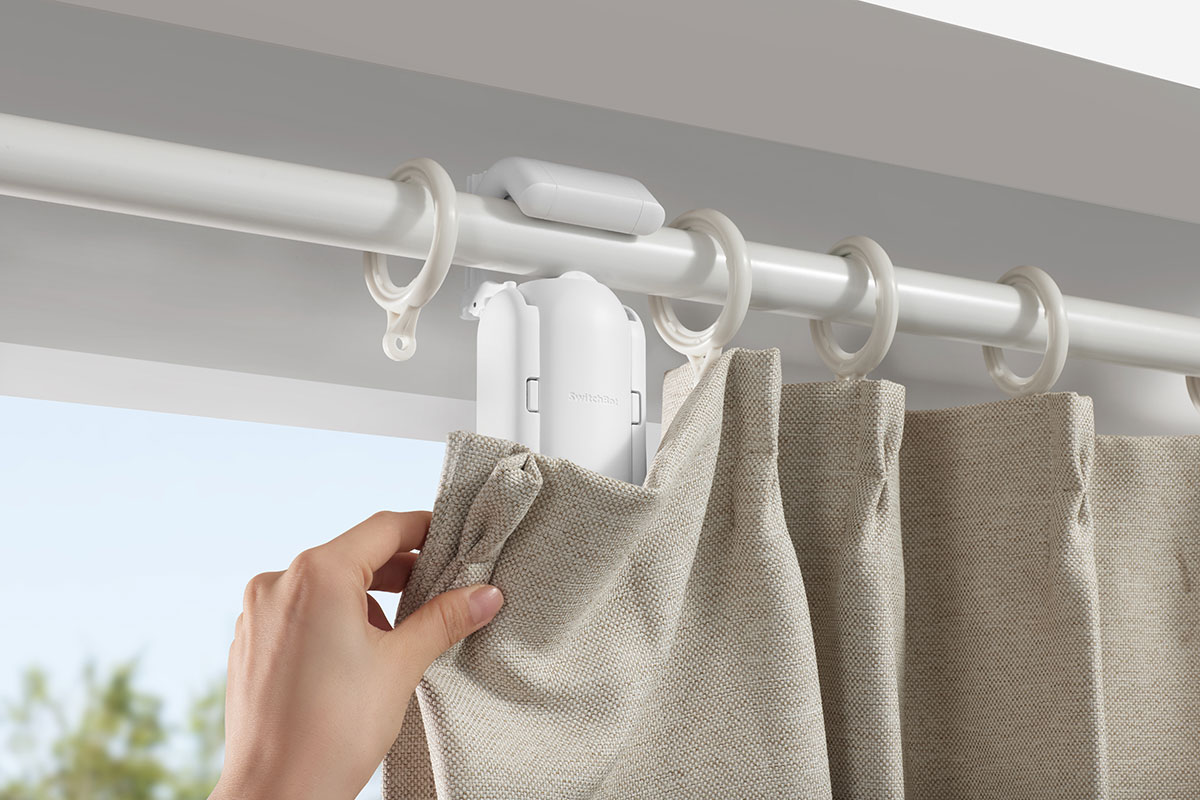 All of this came courtesy of the SwitchBot Curtain, a nifty set of kit that allows me to all of the above and more!
SmitchBot Curtain is a motorised device that sits on your curtain rail or pole and simply moves your curtains open or closed upon your command or wishes. It can also integrate with an additional SwitchBot hub that connects it to other SwitchBot gadgets and talks to your favourite cloud assistants via the internet. This allows you to control your curtains remotely. More importantly, this allows this to happen via a schedule, so you can be away on holiday and your curtains can open and close deterring unwanted visitors and stopping your houseplants from scorching in the hot sun.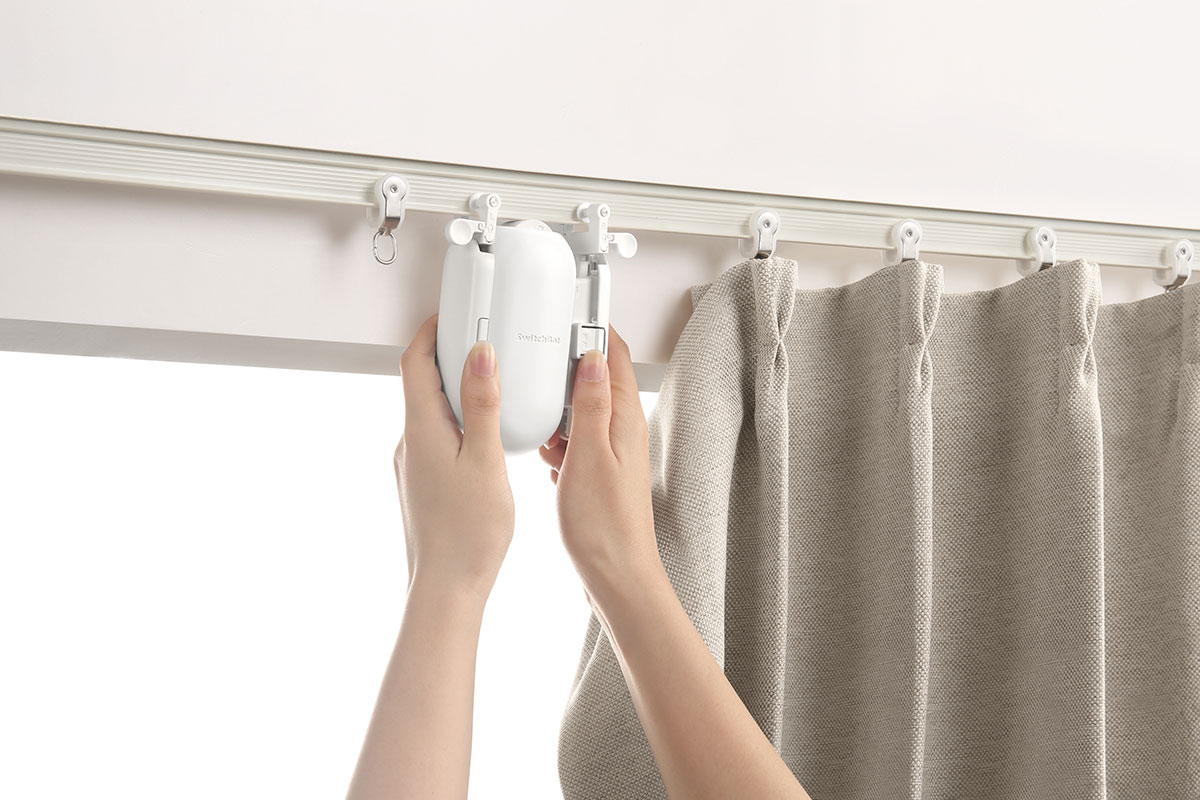 All of this is achieved by (in my case) a pair of SwitchBot curtain, one for each side on the window, a pair of plug-in solar chargers which keep the batteries topped up (although you can do this with the included USB Type-C cables,
Set up was a breeze, I installed the SwitchBot app on my Android phone (iPhone app also available) and it took me through every single step without missing a beat! Within a couple of minutes, I was up and running. There were some simple steps to teach the devices when to stop and when opening and closing the curtains, but we were good to go after that!
Our curtain pole is extendable, so by design has two different sized poles connected, SwitchBot provides a nifty little adapter that allows the SwitchBot Curtain to easily move over this uneven without issue.
As well as using the app to close and open the curtains, you can also tug them gently in either direction, which will trigger then to do the rest, very useful if you forget that you don't have to open and close them manually!
Our curtains run on a pole, however, SwitchBot is also available for I Rail and U Rail fittings in either white or black, basically suiting most tastes. The device also sits neatly behind our curtains, so you don't actually see them at all. Out of sight, out of mind!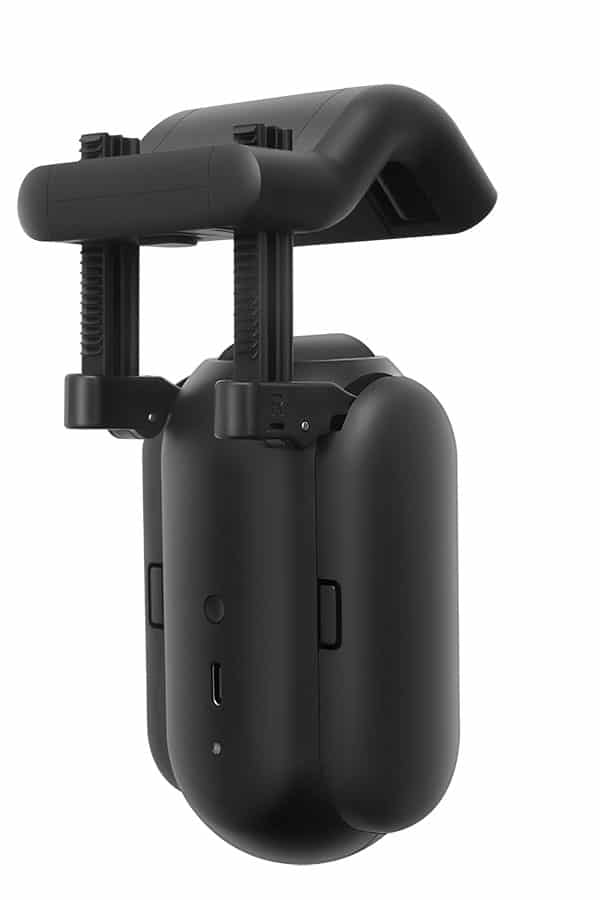 So now, the Gadget-Household are smart-curtain enabled, giving one more thing for Alexa to do and hopefully improving our lives just a little bit more.
SwitchBot is available on Amazon at the link below, keep an eye out for upcoming Prime Day deals which are listed below!!
SwitchBot Amazon Prime Day Deals
SwitchBot Curtain Rail
SwitchBot Curtail – U Rail – was £79 now £55.30
SwitchBot Curtain – I Rail – was £79 now £55.30
SwitchBot Curtain – Rod – was £85 now £59.30
Amazon Links Here:
SwitchBot's hero product and a bestseller on Amazon, the SwitchBot Curtain is a small wireless robot that makes any curtains motorized and smart with a 30-second installation. After attaching to your curtain, you can open and close it with your smartphone. Or, just set a schedule to automatically open or close the curtain. For any type of curtain rail – no matter if it's Rod, U rail track, or I Rail track, SwitchBotCurtain can always fit. Make sure to measure the dimensions of your curtain rails, so it can work smoothly on your curtains.
SwitchBot Bot  – was £25 now £17.50
SwitchBot Bot lets you retrofit all existing appliances or light switches in your home, instead of replacing them. It mechanically turns device switches ON/OFF working as a robotic finger. There's a 5-second installation, tape it right next to a rocker switch or button with a 3M sticker. No swapping, no tools required. Easy App operation. With SwitchBot Hub Plus/Mini (only support 2.4GHz Wi-Fi), control your SwitchBot Bot remotely from anywhere and enable voice control. Works well with Amazon Alexa, Google Assistant, Siri and IFTTT.
SwitchBot Meter – was £18 now £12.60
SwitchBot Meter is a sensor that monitors your environment reliably and around the clock. Manage the temperature and humidity in the most accurate way. The Meter maintains the most recent 36 days of data while you are away. With SwitchBot Hub Plus/Mini (only support 2.4GHz Wi-Fi), unlimited data could be stored on the SwitchBot cloud.
SwitchBot Hub Mini – was £35 now £24.50
The SwitchBot Hub Mini connects and streamlines the control of your SwitchBot products/  most household devices, including your TV, air conditioner and anything else that would usually be controlled by a remote. Easy set up in the SwitchBot App. With "Smart learning" mode, it can mimic your existing remote control in 5 seconds. USB-powered and portable, you can take & place it everywhere.
SwitchBot Remote – was £18 now £12.60
Compatible with the SwitchBot Curtain and SwitchBot Bot, this device lets you turn the products ON/OFF at the press of a button. For example, the concave button can be used for switching the SwitchBot Curtain ON/OFF and the convex button can be used for switching the SwitchBot Bot ON/OFF.
SwitchBot Solar Panel – was £23.99 now £16.79
The SwitchBot Solar Panel is a charger for the SwitchBot Curtain. Once plugged into the SwitchBot Curtain, you will never have to recharge again. Works with U/Rod/I SwitchBot Curtain models.
Don't forget, we are an Amazon affiliate, so may earn a small commission through our links