Podcast: Play in new window | Download
Subscribe: Apple Podcasts | Google Podcasts | Email | TuneIn | RSS | More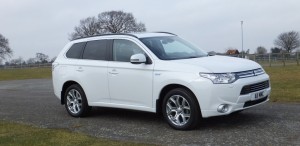 This week I chat to Mark about the Mitsubishi Outlander PHEV an absolutely superb four wheel drive plugin hybrid electric vehicle.
I loved driving this vehicle, it was so easy to drive and manoeuvre  and is packed to the brim with it's own gadgets.
Listen to the stream and find out more, a full in depth review is coming soon on here, so keep checking back!!
Thanks to Mitsubishi Press Office for being so kind by lending us the vehicle!!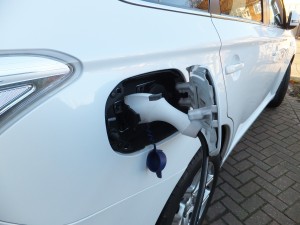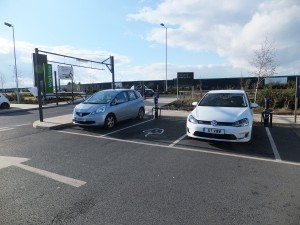 We also chatted about blocked charge bays at Waitrose. This is something I continue to witness (see above, the Golf is fully electric).
Waitrose were approached to comment on this and replied below:-
'Our Ips​wi​​ch ​shop has four dedicated parking bays for customers to charge their electric cars whilst shopping in-store​.  W​​hile we are
not aware of any misuse of the electric charging bays, we will continue to ​regularly ​monitor the car park to ensure that those who require charging, can do so.'

Waitrose spokesperson