Like many of us, I have become used to playing music through my smartphone in hands-free mode, especially when I'm getting ready for work in the morning. Our phones now have sufficient audio production and volume to produce music at a respectable quality, but their physical size limitations mean that they aren't able to produce similar results to traditional speakers.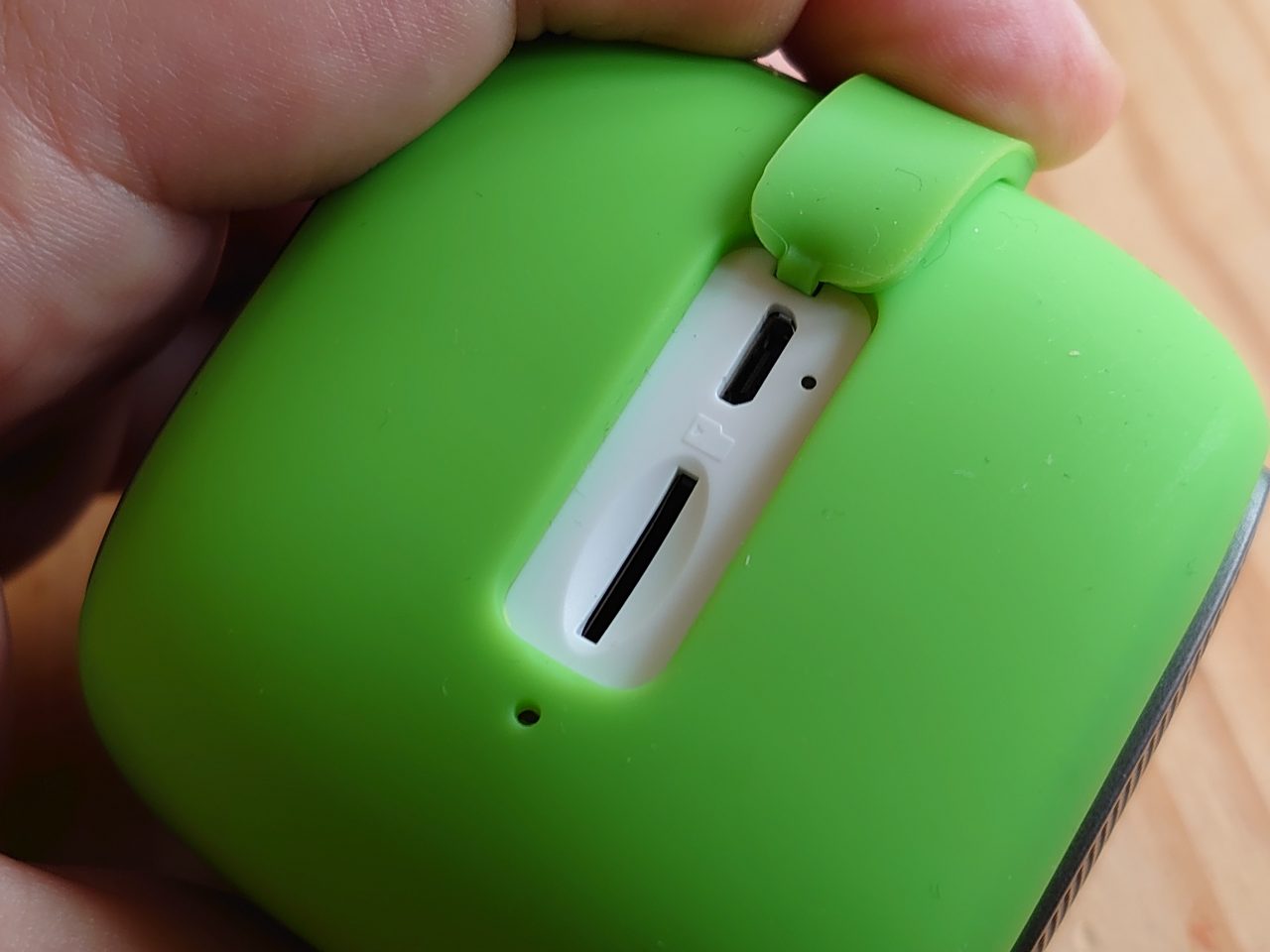 Portable speakers have become a popular addition for the music enthusiasts and casual listeners and we now expect excellent audio quality from extremely low-cost devices and fill the gap where our smartphones fail. So, this month I have been testing the Edifier MP200 Bluetooth 4.1 Portable Speaker.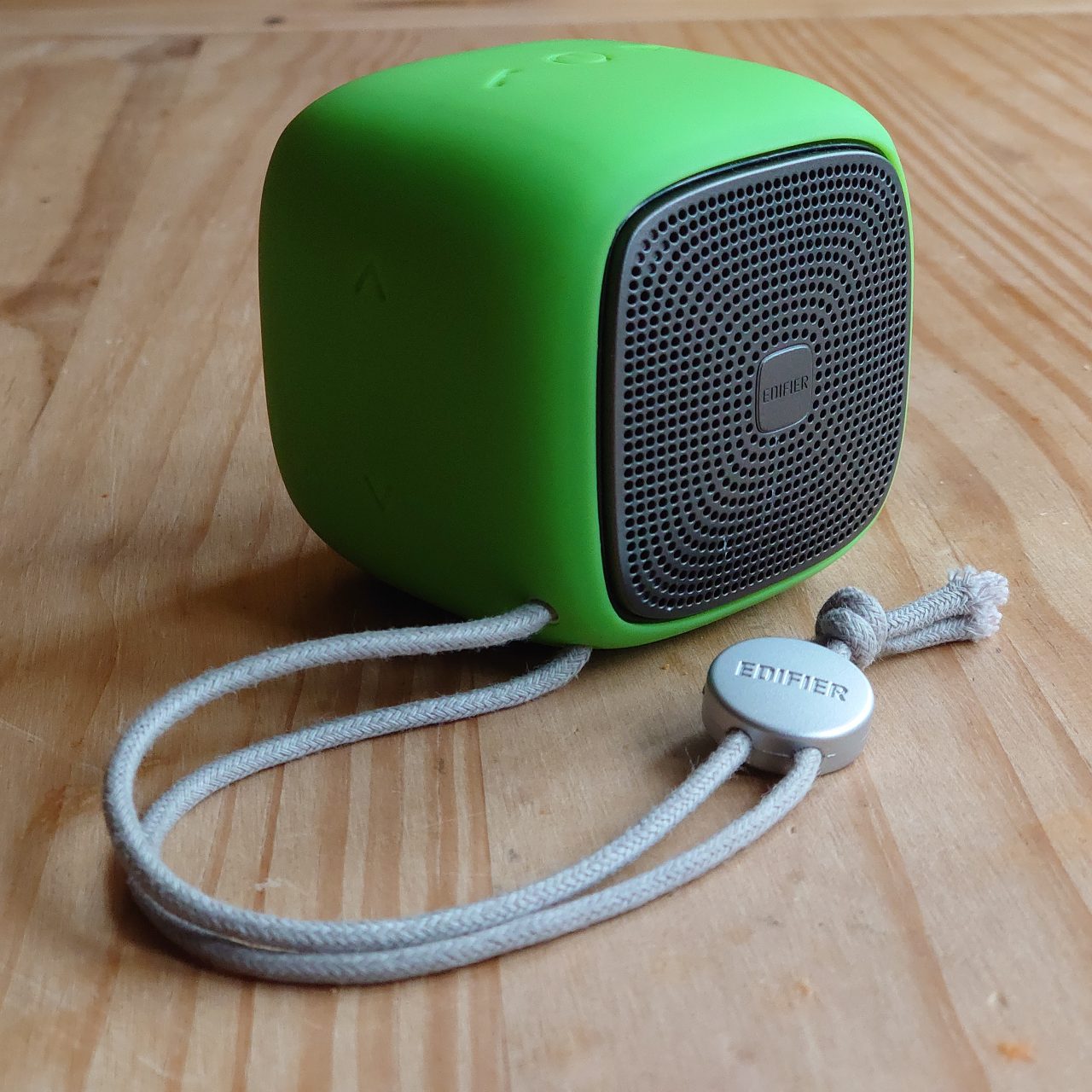 The MP200 is a relatively small cubic speaker measuring 2-inches in each direction. Featuring both IP54 rated splash and dust protection, the speaker is coated in brightly coloured rubberised material with the addition of a hand-string to carry around your wrist or hang in your bathroom. The Micro SD card slot and Micro USB charging port are both sealed with a rubber cap which means it will function appropriately in a bathroom or even outdoors on a camping trip or barbeque courtesy of its IP54 rating. You may have seen IP ratings on your smartphone packaging, it's a 2 digit rating scale the '5' of IP54 means it is 'dust protected', whereas the '4' means it is 'splash proof'.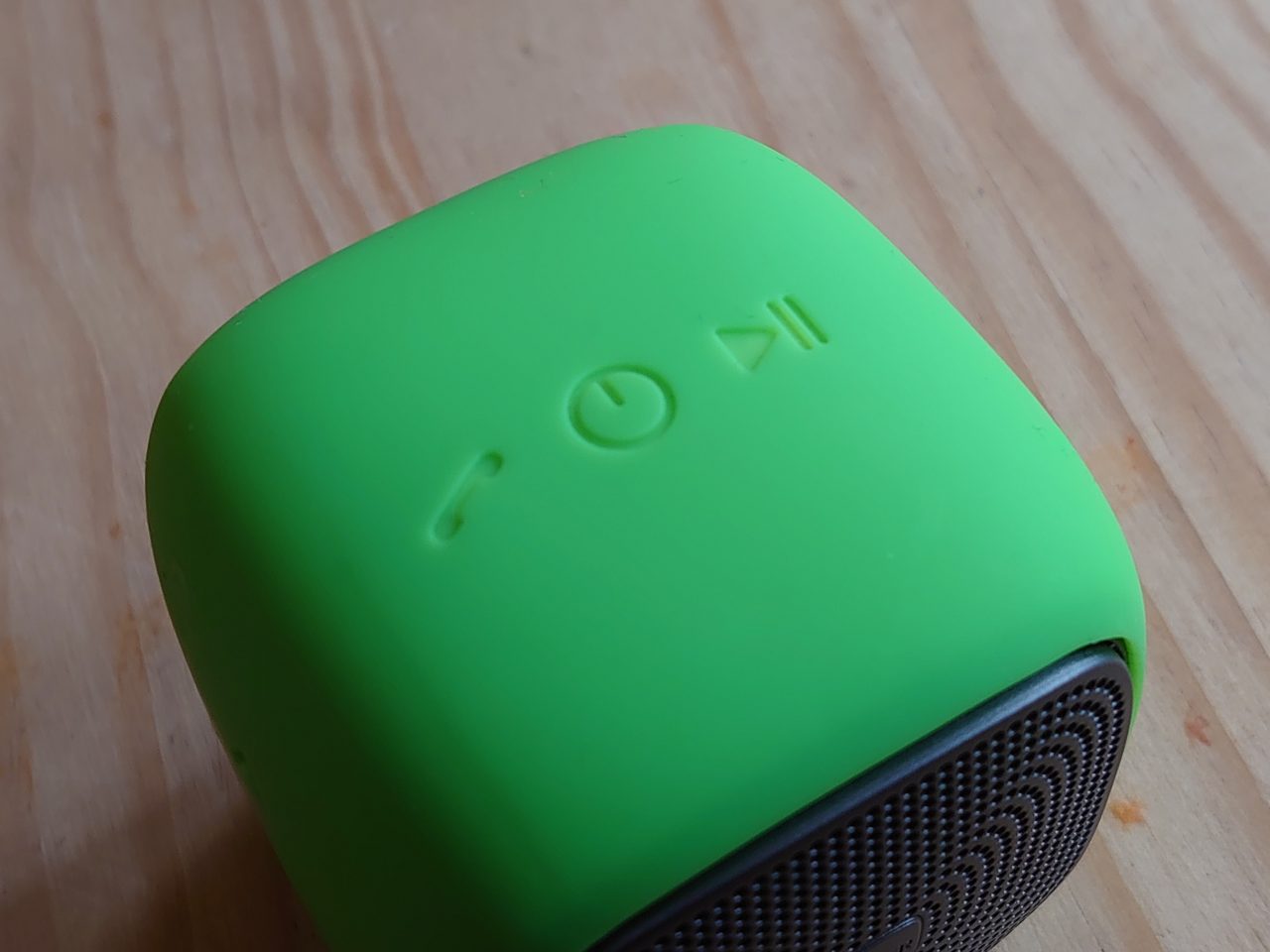 The speaker comes with three buttons on the top which control which allows you to power on the device (with a pleasant start-up sound), pause or stop the music and a 'call answer' function when it is paired to your phone (although I'm not sure I would be up for conducting a hands-free call in the shower!). On the side of the speaker up two further volume up and down buttons. All these buttons situated underneath the rubberised material and easy to operate.
Edifier is quoting 12 hours playing time between charges which fits in well with my experience of using the speaker for a few minutes every morning and not needing to charge it for weeks. So it should happily provide entertainment for many hours at a time.
Audio quality, the speaker really shines and provides an incredibly impressive full range of sound and when cranked up, it doesn't lose quality. I've used several of these kinds of this type speaker and I was really impressed with the MP200.
The audiophiles, the specs are as follows:-
RMS 5.5W
Noise Level: ≥30dB(A)
Freq. Response: 150Hz~14kHz
Input Sens: Bluetooth / USB audio streaming: 300 ± 50mFFS
Input Type: microSD card / Bluetooth 4.1 / USB audio streaming
Speaker Unit: 2 inches (48 mm)
Range: 10 metres (Bluetooth 4.1)
The MP200 is a fabulous speaker, available in seven colours and at £29.99, it's a bargain (and a great gift idea for the up and coming festivities).
Matt Porter
www.thegadgetman.org.uk