The Chipolo Card is a really nice looking device, designed to help track personal items. It's unique low profile design lends itself to slotting into your wallet or purse and the speaker is loud enough to be heard however deep it becomes buried in your money and receipts. Even cooler, if you do lose your wallet and team of other Chipolo users can help you find it again!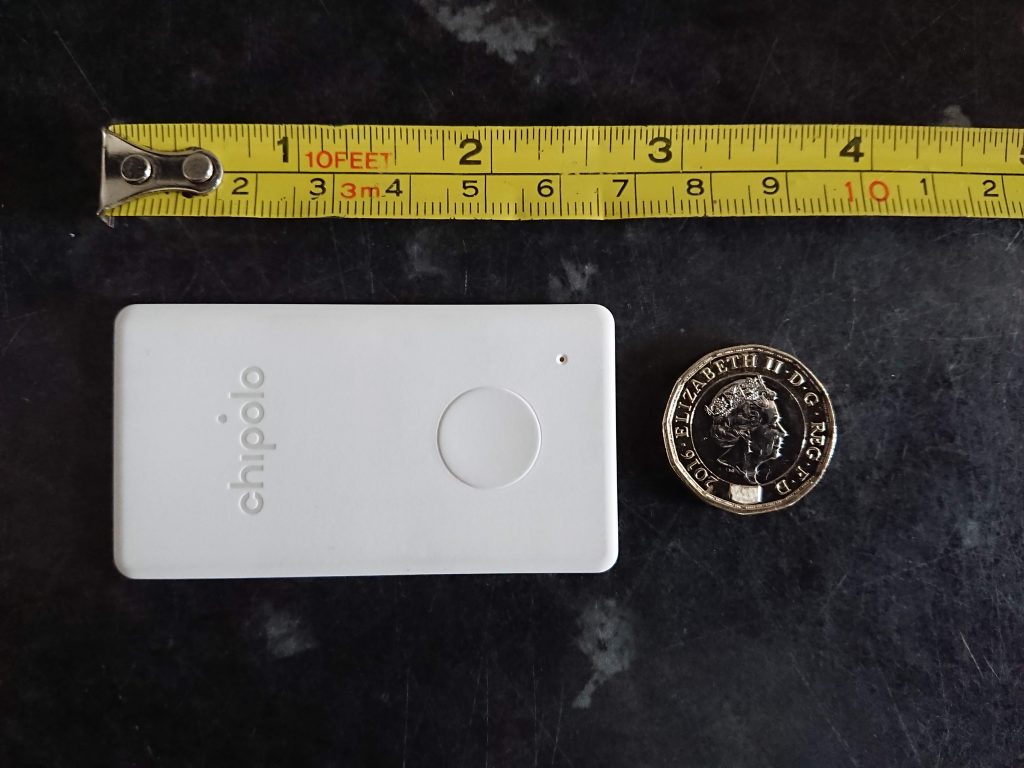 The device was born from a Kickstarter crowdfunding campaign which raised nearly 2000% of its original target of $15,000! Now, five years later Chipolo sell three different types of Chipolo tracker, the Classic, the Plus and the Card. I was sent all three to test, but this review discusses the Chipolo Card, an ideal size to slip in my wallet.
The Card's dimensions of 36mm x 68mm x 2.15mm make it perfect to slide into a wallet and tucked deep down in mine to keep it unobtrusive and nice and safe. When tucked in your wallet, it's not obvious it's there, so if you are unlucky to have it stolen, you might be lucky for it to be unnoticed by a thief and thus help you find it again.
[videopress YT08NUJ0]
Out of the box, the Chipolo must be paired with either your iOS or Android device, this is very simple using the dedicated phone app and within an instant my device was working. I was able to name the Chipolo and also assign it a relevant icon to distinguish it from the others. In my case, I named it Wallet and assigned it with a wallet icon. The devices are paired using low power Bluetooth virtually guaranteeing a long battery life of at least a year. You can also assign a ringtone to the device which will help you recognise it in a noisy room.
Once setup, the app constantly regularly communicates with the Chipolo over low-power Bluetooth and saves it's position to your account. You can also share your Chipolo with other users where the item is precious or might be something available to more than one person.
[videopress beKm2RrY]
Now, getting to the nitty gritty of actually losing personal items. Being easily distracted, I am constantly looking for my keys or wallet and with this in mind the Chipolo's have been amazing! I have a habit of leaving my wallet in my bag and then spending half an hour trying to remember where it is! Problem solved! Now all I need to do it press the RING button on my phones Chipolo Widget and immediately I can hear it ring.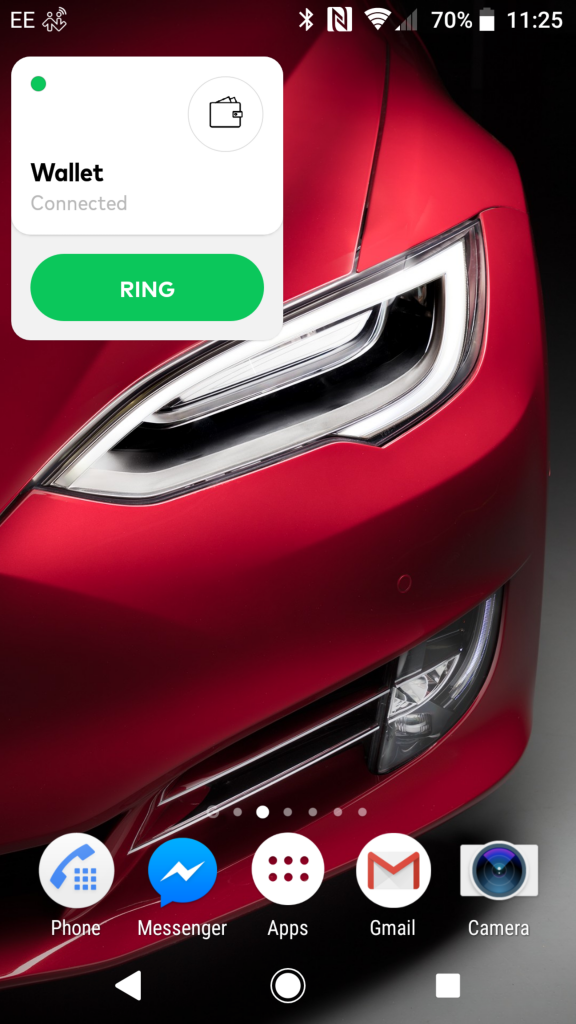 So, armed with by trusty Chipolo and smart phone, no more losing my wallet around the house. There are also some nice little touches too, you can also use the Chipolo to trigger the camera on your smartphone to take selfies. Position the phone, get comfortable with your friends, double click the button on the tracker and hey presto! Instant Selfie.
But, what about REALLY losing something, away from home? Well, I have experienced this too, whilst the Chipolo app happily provides tracking for your own devices, it also monitors for devices that have been lost by other users on the network. So, should you lose your item and searching for it using the app proves fruitless, you can then mark the item as LOST.  Should another Chipolo user happen to pass within range of the tracker, it notifies the owner that it has been found and provides feedback to the person that actually found it! It's a great use of 'crowd' networking or as Chipolo call it "Community Search". So as the network grows, so does the chances of finding your lost items.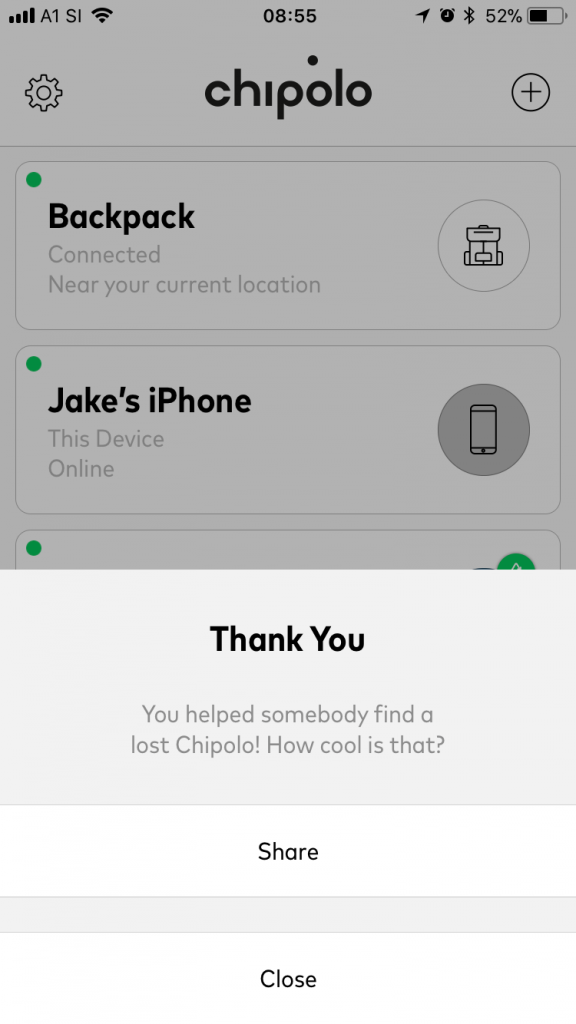 The Chipolo Card gives you a device that fits easily into your wallet or purse, being 2.15mm . It has a 200ft range from your smart device, the speaker is 95dB. The battery will last a year and the device is water-resistant.
Priced at around £25, I think they are great value and look out for the new 'FRUIT' editions with provide added fun!!
You can purchase YOUR Chipolo by clicking HERE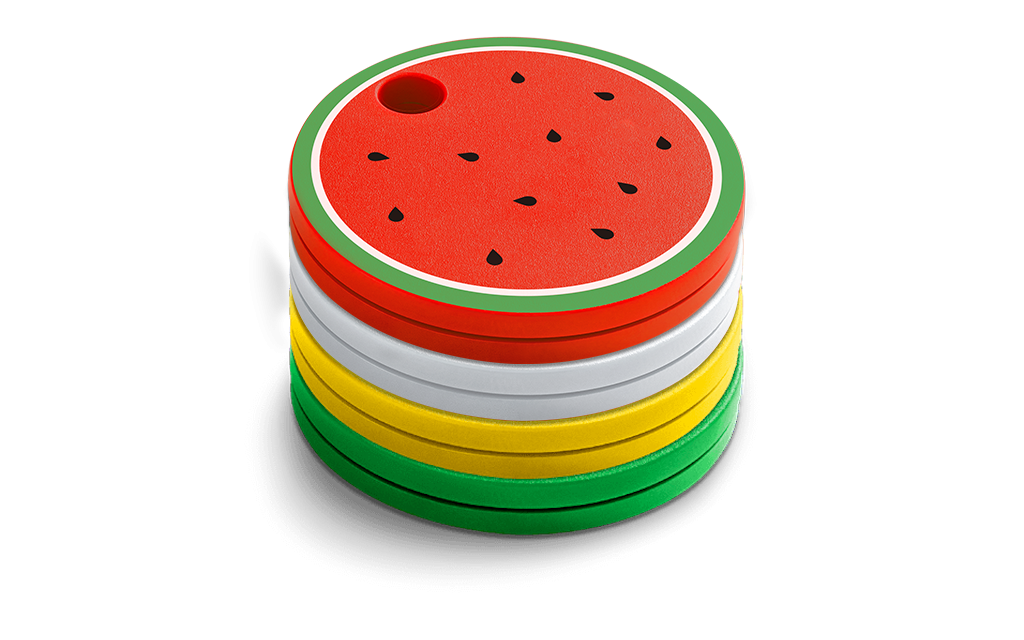 Thanks to the guys at Chipolo for providing me with the Chipolo Card for review!!
[amazon_link asins='B0782ZY1WM,B00J236VZE,B01N6ADLKA,B00L177Z7M,B077P275W7,B00L177Z5Y,B01MQPLQS9′ template='ProductCarousel' store='thgama03-21′ marketplace='UK' link_id='d3d829c7-8e5a-11e8-b870-f77b8a145388′]