Podcast: Play in new window | Download
Subscribe: Apple Podcasts | Google Podcasts | Email | TuneIn | RSS | More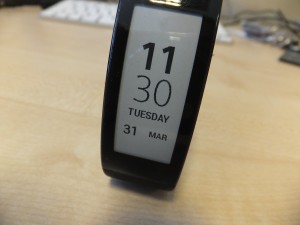 I previously reviewed the Sony Smartband and thought it was one of the best wearables of last year.  This week we look at it's latest iteration which is the Sony Smartband Talk. Yet again, it's a great product for monitoring activity and more! The 'more' being, the lovely e-ink screen and bluetooth headset technology. I really rate these products as a means to motivate people to be more active and the Smartband Talk does this with that added bit of 'cool'.
Listen in to what I thought of it and hear about some of our listeners that are using the same products.
Full review coming soon!!!