The demand for convenient, intelligent, and incentivised electric vehicle charging has been met with the launch of the INDRA Smart Pioneer.
Unveiled to drivers for the first time at Fully Charged OUTSIDE 2021, INDRA's Smart Pioneer signals a new standard for electric car charging. With a simple plugin and go message for users, the charger is an intuitively smart piece of kit, making it easy for drivers to shift their charging patterns to off-peak times, save money and earn rewards.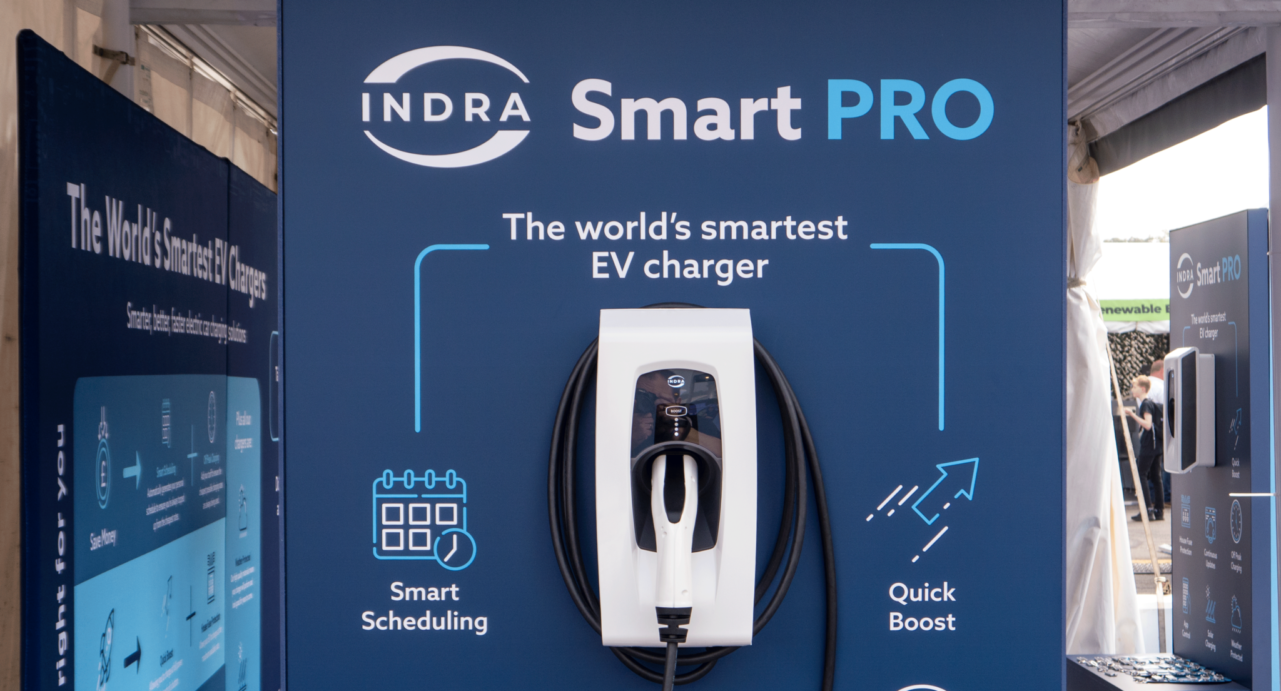 Coupling leading technology with reliability, the Smart Pioneer helps drivers to reduce their environmental impact. By managing their charging schedule and shifting up to 80% of energy use to off-peak tariffs, it can lessen the demand on the grid and see customer carbon emissions fall by an average of 20%.
Working in tandem with the ev.energy companion app, the rewards platform automatically taps into the times when energy is at its cheapest, and offers rewards back, meaning drivers can claim over £250* per year in energy savings, retail incentives and get involved in projects like local tree planting to help offset their carbon emissions.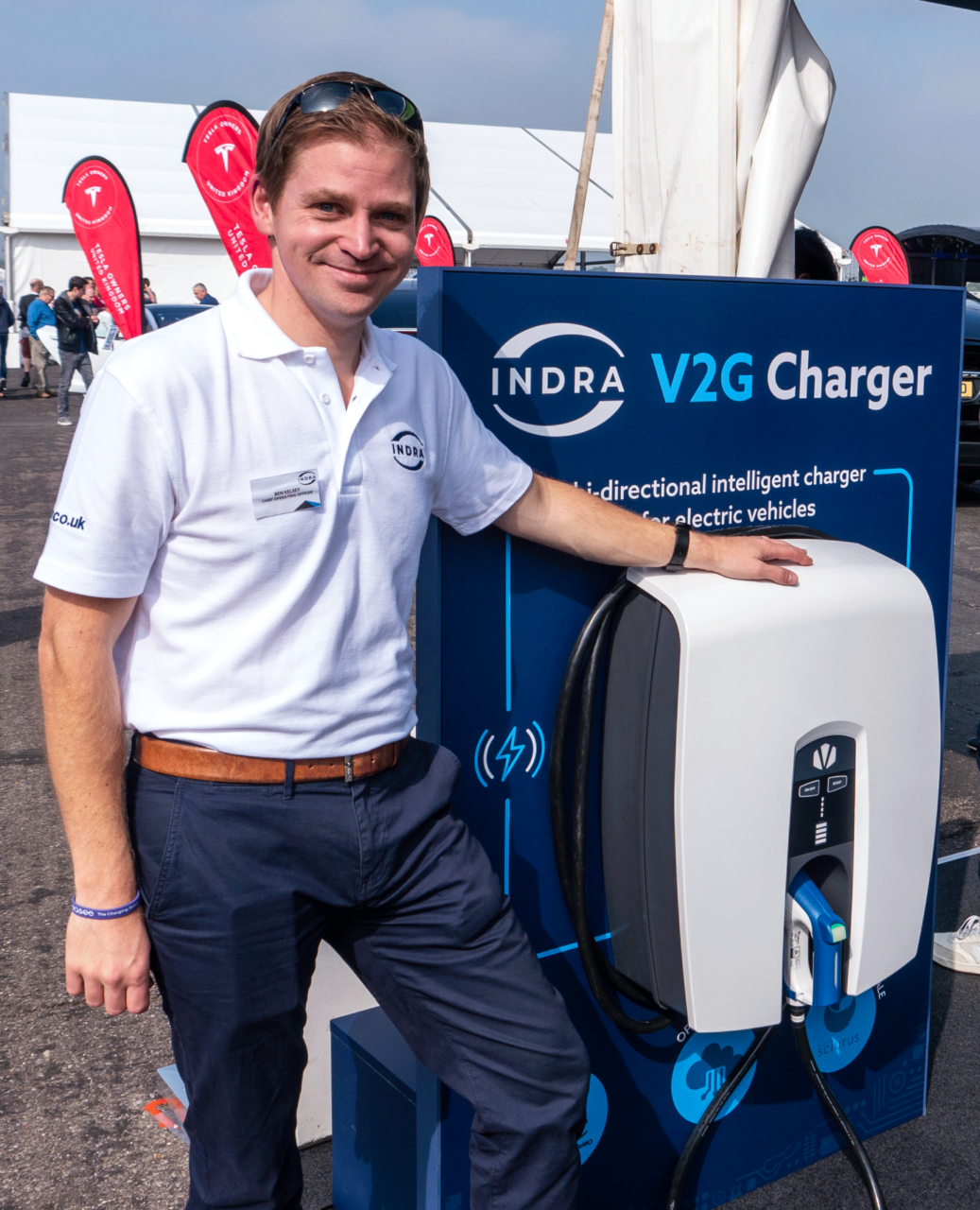 Commenting on the benefits of smart charging sessions Indra's founder and chief technology officer, Mike Schooling, comments:
"Households that drive a lot of miles on electricity, and charge mostly on electricity, need smart charging to avoid putting more demand on the UK's power supply. We know that drivers are happy to shift their charging patterns to off-peak times, but they need peace of mind that it will be simple to do and reliable so that when they get in their car at 6 am for work they can get straight on the road."
Continuing to break down charging barriers, INDRA's latest product builds on the initial success of its Smart PRO. With an extended 5-year warranty, the Smart Pioneer also offers all the same benefits as the INDRA Smart PRO, including smart-scheduling, house-fuse protection, solar panel integration and advanced safety features – meaning EV drivers can guarantee safety and ultimate utilisation of renewable energy.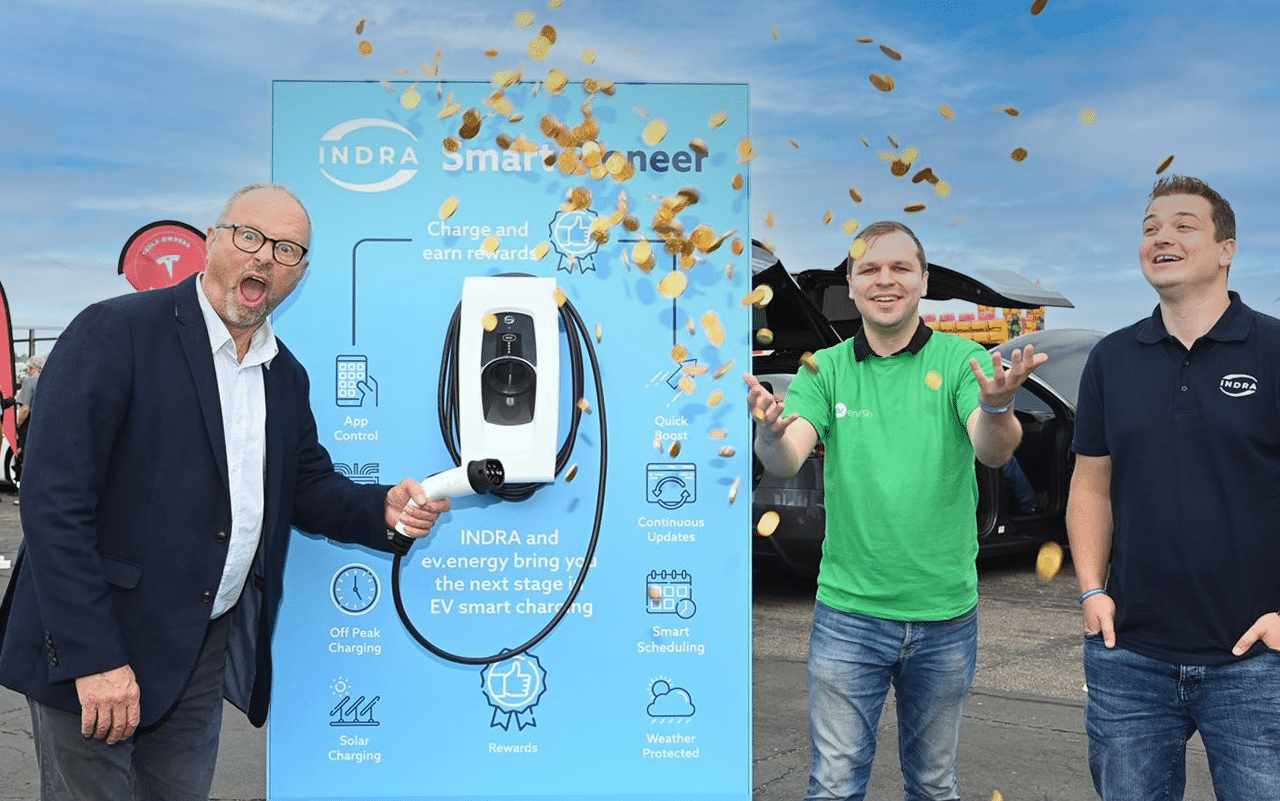 Schooling, further adds: "Electric car sales have surged to 17% market share and innovative, smart charging is key to greater uptake of electric cars so that number keeps rising. The launch of our Smart Pioneer is a step-change in the smart optimisation of EV chargers and will be the world's first commercially available V1G product that rewards customers for being flexible with when they charge their EV at home."
The Smart Pioneer collaboration between INDRA and ev.energy sees drivers getting rewards passed on from the V1G smart charging technology, something which is a world-first proposition from a charge point company.
V1G charging varies the time and rate at which an electric vehicle is charged to respond to surges in power demand. This type of smart charging can harness extra revenue, above a driver's tariff savings, by accessing flexibility services across the distribution operator and National Grid.
The Smart Pioneer uses leading technology to aggregate thousands of devices to provide a local or national response to grid events and when revenue is generated, shares those back with drivers.
Nick Wooley, CEO at ev.energy, concludes: "We've admired INDRA for a really long time, they have a fantastic history of building great products so we're really excited to be partnering to bring even more drivers cheaper, greener charging."
For more information about the Indra Smart Pioneer, visit: https://www.indra.co.uk/smart-pioneer-ev-charger