Leading digital lifestyle accessories brand, Trust Electronics Ltd, is pleased today to announce the launch of two new gaming accessories, its Zirox gaming headset and Felox mouse. Essentials for any setup, both products are designed with multiple colour options including some based on their choice of console to allow gamers to express their personality while playing. The two products can be used together to create a cohesive and matching gaming environment. Not only style, both the mouse and headset also offer high quality and useful features, comfort and are available at an accessible price for all.
Trust GXT 415 Zirox Gaming Headset – Available from Amazon for £17.99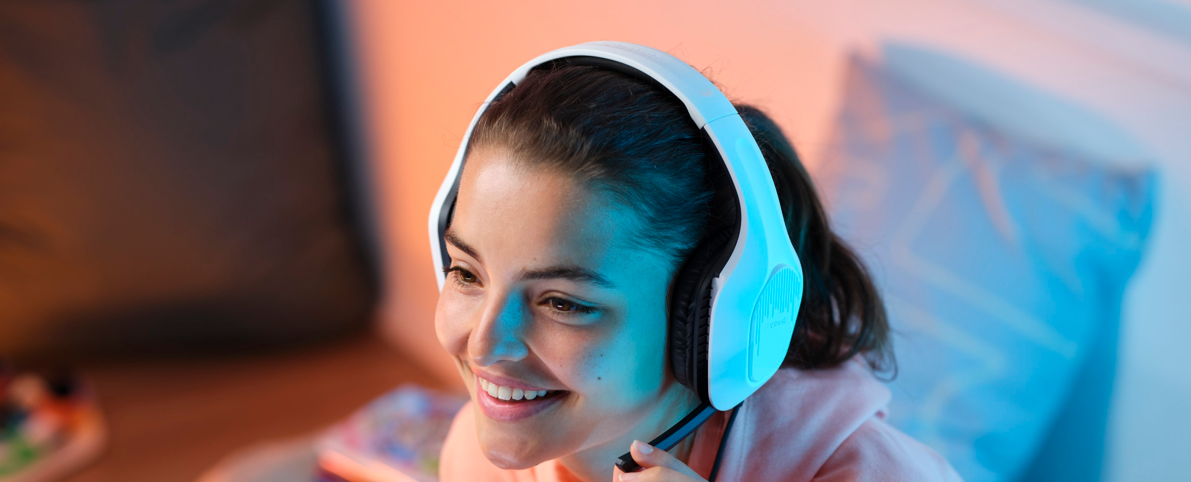 The Trust GXT 415 Zirox is available in four bold colours – Booster Black, Winning White, Brilliant Blue and Powerful Pink – providing players with many ways to win in style and options to suit preferences. Its lightweight design of only 244 grams makes it easy to wear for long gaming sessions, whilst powerful 50mm drivers ensure users are fully immersed in the game at all times.
Perfect for social gamers, the Zirox comes with a foldaway microphone built into the design, enabling gamers to chat with friends or move the microphone out of the way when not needed. On-ear volume control and a microphone mute switch make it simple to hear and be heard; and an extra-long 2m cable allows it to be connected to any 3.5mm device, including PC, laptop, and consoles.
In addition to the four colour versions, three further versions specifically designed for consoles have also been released. With a white PS5 edition, black and green Xbox edition, and black and red Switch edition, these headsets have been crafted to offer gamers an accessory that both matches and works in harmony with their console. With a shorter 1.2m cable, they plug easily into the controller or Switch console, making it so easy to get gaming and go.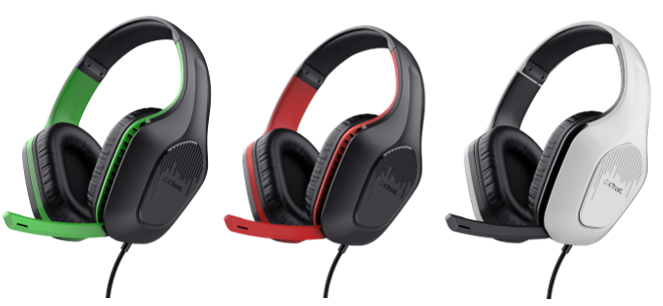 Trust Felox Gaming Mouse  – Available from Amazon for £12.99 (wired) and Amazon for £17.99 (wireless)

Combining cutting-edge design and vibrant colours, the Felox gaming mouse is available as both a wired and wireless version so gamers can make the most of their gaming sessions, whatever their preference. A cool, comfortable and affordable mouse, it is available in four bold colours – Booster Black, Winning White, Brilliant Blue and Powerful Pink – allowing gamers to choose the design that perfectly matches their personality. With included software, users can also fine-tune the mouse's speed, lighting and macros according to their preferences and game style.
For those seeking the freedom of wireless gaming, the GXT 110 Felox Wireless Gaming Mouse offers a seamless experience. Connectable via a single USB receiver that can conveniently be stored inside the mouse when not in use, the Felox Wireless is incredibly easy to use. With a rechargeable battery, gamers can enjoy up to 80 hours of playtime on a single charge, and even continue playing while charging using the included cable. Also available in Booster Black and Winning White, this mouse makes the perfect match to any gaming setup.
Both Felox mice (wired and wireless) also feature multicolour LED lighting with four settings to fully customise the mouse's aesthetics to suit players' individual styles. In addition, they also have six buttons, including a DPI select button for speed adjustment (between 200 to 6400 DPI for the wired and 800 to 4800 DPI for the wireless), offering users control over their gaming experience.

With a unique design, the Felox links perfectly to the new Zirox headsets. Available in matching colours, gamers can create a cohesive and stylish gaming environment that truly reflects who they are.