Lithium-ion batteries have become ubiquitous in our everyday life, powering everything from our smartphones and laptops to electric vehicles and even some of our home appliances. But like most technological advancements, they come with their own set of risks. In this post, we'll delve into the potential dangers of lithium-ion batteries and how we can take steps to mitigate these risks and keep ourselves safe.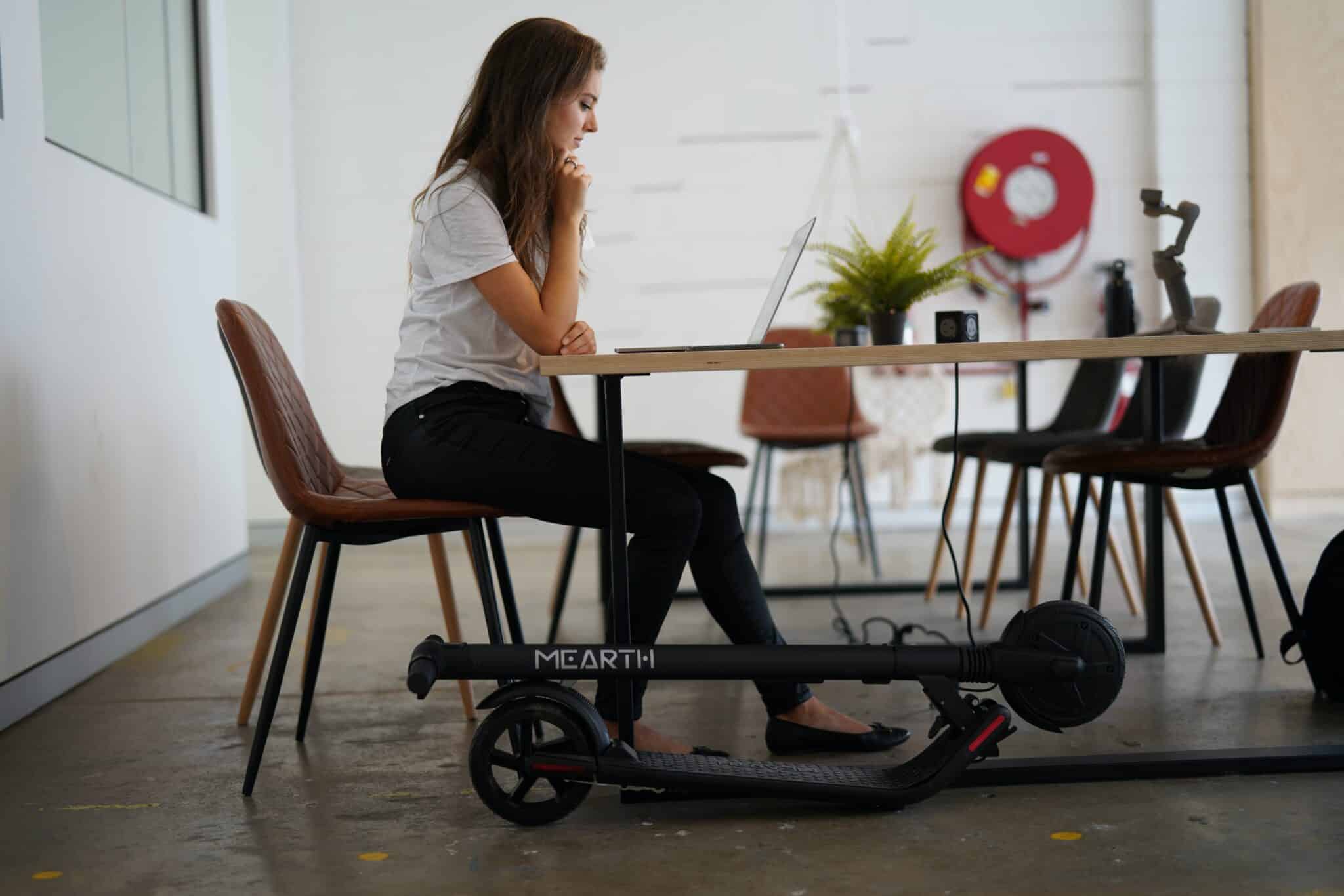 Understanding the Risks
Let's take a closer look at the potential dangers associated with lithium-ion batteries:
1. Thermal Runaway and Fire Risk: This is the most significant danger. Thermal runaway is a chain reaction within the battery that can result in the release of a large amount of energy in a short time. This process can be triggered if the battery is overcharged, physically damaged, or exposed to excessive heat, leading to an internal short circuit. The ensuing heat can cause the battery to ignite or even explode. What's more, the fires resulting from lithium-ion batteries are notoriously difficult to extinguish because the battery essentially fuels itself.
2. Toxic and Corrosive Materials: Lithium-ion batteries are filled with potentially toxic and corrosive materials. If the battery leaks or is punctured, these substances can escape, leading to burns upon contact and respiratory problems if inhaled.
3. Overcharging and Overheating: Overcharging or charging at a temperature too high can severely damage lithium-ion batteries, increasing the risk of thermal runaway.
4. Environmental Hazards: This may not pose an immediate personal danger, but it's an important point nonetheless. The extraction of lithium and other metals used in these batteries can lead to environmental degradation, and improper disposal contributes to pollution.
5. Swelling: In certain situations, lithium-ion batteries can experience swelling due to gas buildup triggered by factors such as overcharging, overheating, or physical damage. This swelling can potentially rupture the battery or damage the device housing it.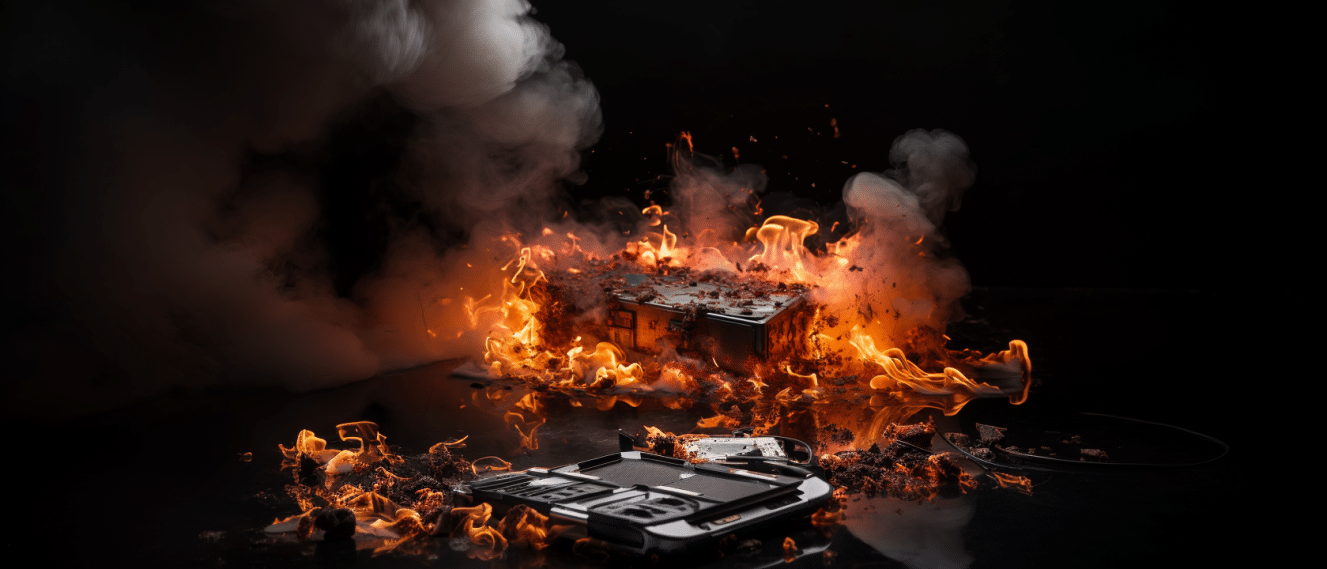 Keeping Safe: Steps to Mitigate the Risks
Awareness of these risks is the first step to safety. Here are some preventive measures we can adopt:
1. Correct Charging Practices: Use the charger that comes with your device whenever possible, as it's designed to protect your battery. Avoid overcharging your appliances and ensure they are charged at a moderate temperature.
2. Mind the Temperature: Lithium-ion batteries don't fare well under high temperatures, so keep your devices away from direct sunlight or hot cars. Similarly, extremely cold environments can also affect the battery's performance and lifespan.
3. Physical Protection: Avoid causing physical damage to the batteries. A puncture or severe impact can lead to internal short-circuiting, increasing the risk of thermal runaway.
4. Regular Inspection: Watch out for any signs of battery damage, such as bulging, excessive heat, or leaking. If you notice anything unusual, stop using the device and contact the manufacturer or a professional.
5. Safe Disposal: Don't just toss your old devices into the regular trash. Many retailers and local waste facilities will accept old electronics for recycling. This helps to minimize environmental impact.
Lithium-ion batteries have made our life wirelessly efficient, but with this convenience comes responsibility. Following these safety measures can help us enjoy our devices while minimizing potential hazards. After all, as with most things in life, prevention is better than cure.
What steps should be taken when a lithium fire happens?
Dealing with a lithium-ion battery fire requires special precautions due to the intense heat and potentially toxic fumes they can generate. Here are steps to take in case of a lithium-ion battery fire:
Call Emergency Services: The first and most important step is to alert the authorities.  Call 999! While waiting for their arrival, try to evacuate the building or area to ensure personal safety.
Evacuate the Area: Lithium-ion battery fires can release toxic fumes. Ensure everyone has evacuated the area and maintain a safe distance from the fire.
Ventilate the Area: If it is safe to do so, open windows or doors to provide ventilation and disperse the fumes.
Do Not Attempt to Move the Battery or Device: A burning or overheating lithium-ion battery can explode, so it's vital not to move the device or attempt to remove the battery.
Let the Fire Burn Out: Sometimes, the safest action is to let the fire burn out on its own while ensuring it doesn't spread. This may be the safest option if the fire cannot be extinguished or if it reignites.
Fire Extinguishers: In the event of a lithium-ion battery fire, using a traditional fire extinguisher might not be effective, and could potentially exacerbate the situation. Here's why: Electrolyte Spreading: Using a traditional fire extinguisher, which usually expels a forceful stream of extinguishing agent, could spread the burning electrolyte present in lithium-ion batteries, potentially expanding the area of the fire.

Ineffectiveness at Cooling: Traditional fire extinguishers aren't as effective at cooling the fire down to temperatures where reignition won't occur. One of the primary dangers of a lithium-ion battery fire is that it can reignite after being initially extinguished if the battery remains above its self-ignition temperature.

Chemical Reactions: Some fire extinguishing agents might not react well with the materials in the battery, potentially leading to harmful chemical reactions.
Remember, never put yourself or others at unnecessary risk. Always wait for professional help if the fire is too large or dangerous to handle.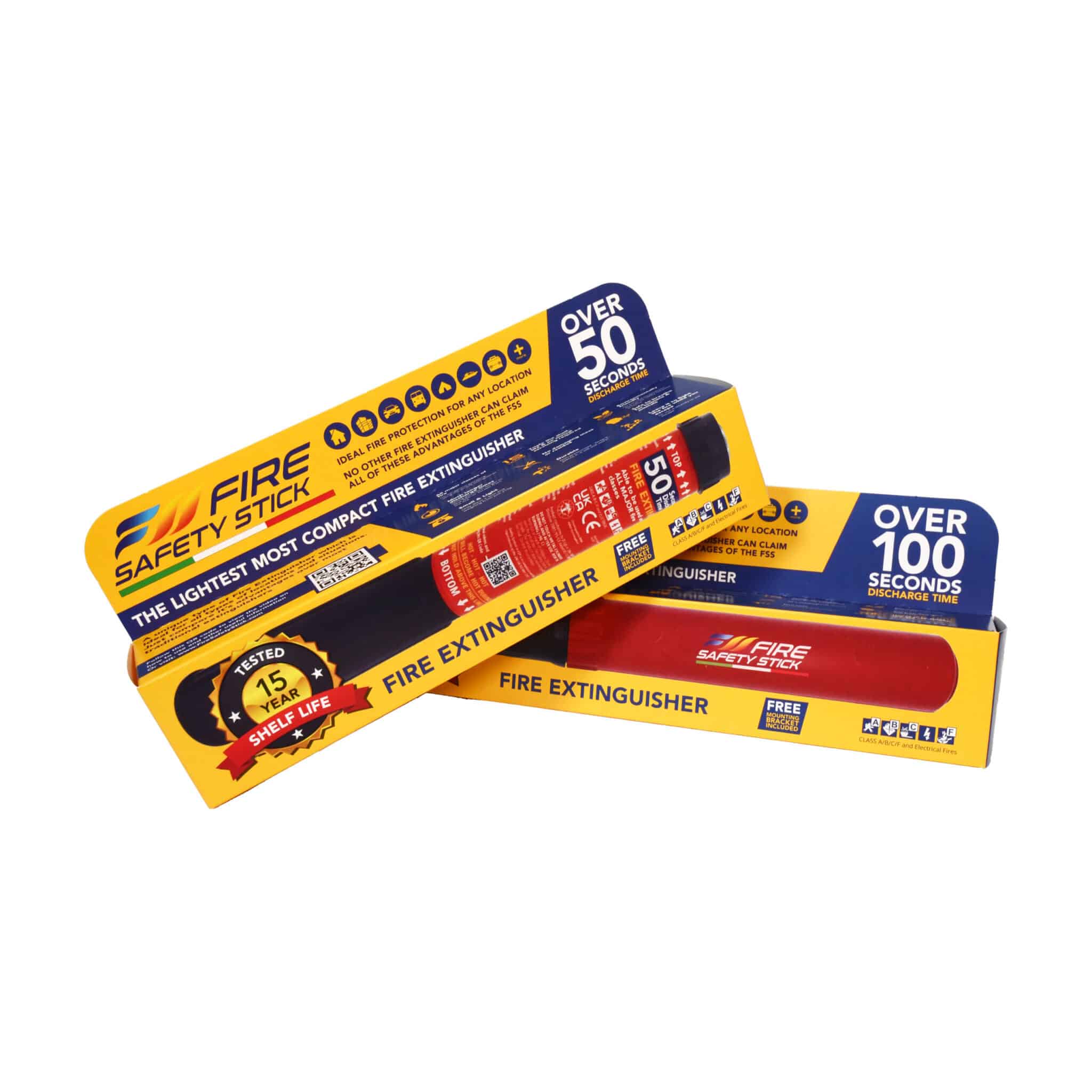 Finally, prevention is the best approach to lithium-ion battery fires. Always use and maintain devices according to the manufacturer's instructions, and monitor them for any signs of swelling, overheating, or other unusual behaviour.