This is a bit of a heads up for those of that are prone to putting things down and forgetting them, those that might be carrying around valuable items and usefully, those who are flying drones and would like to be able to track a fly-away!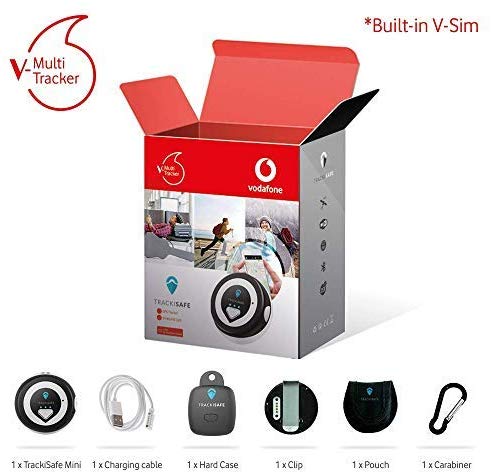 The Vodafone V-Multi Trackers keep an eye on your possession using a simple iOS or Android app. I reckon the current price of £22.50 + £2 per month for your data plan is a no-brainer.
The tracker also gives you speed alerts if your things start moving and will notify you through the app on your smartphone.
There's also an emergency SOS button which can be set up to notify a loved one of the trackers current location.
At just 39mm wide, 12mm high and weighing less than 20g, it can be attached to items using the variety of included accessories, such as USB charging cable, Hard case, Carabiner, Pouch, Clip and built-on V-Sim.
Setup was reasonably painless using Vodafone's V app and TrackiSafe's app.
I've tested it and can confirm it will send the current location using the built in Vodafone data connection and will use with GPS, WiFi or Cell Tower triangulation to get the coordinates, which it sends back to the app and shows on an interactive map.
You can purchase the Vodafone V-Multi Tracker for £22.50 (until the 31 January 2020) using this link or the link below!