I've been doing a lot of driving over the past few weeks and consequently, I've had the chance to test a few different gadgets that help to keep us safe and use a variety of different methods to track the driving habits of both ourselves and others. This month's review is the Transcend DrivePro 550 dashcam, a camera that not only films ahead of your vehicle, but also features a 180° rotatable second camera to capture the interior of a vehicle and provides protection for both driver and passengers.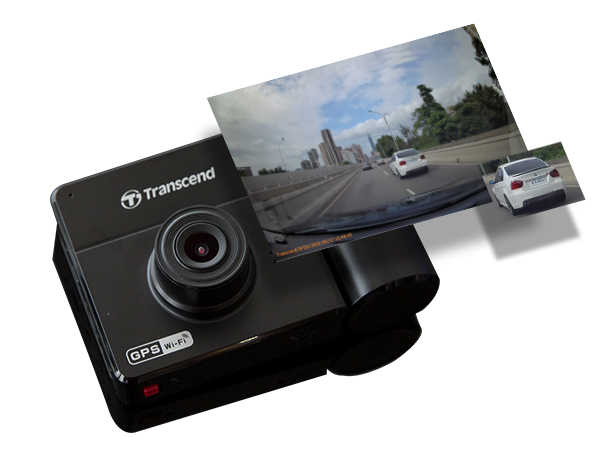 As with other Transcend cameras, the DrivePro 550 was exceedingly easy to install. The camera comes with a powerful suction mount and a very long Micro USB power cable with built-in 12v plug allowing for permanent installation in most vehicles. A 32gb MicroSD card is also supplied in the packaged, which gives hours of video footage capture.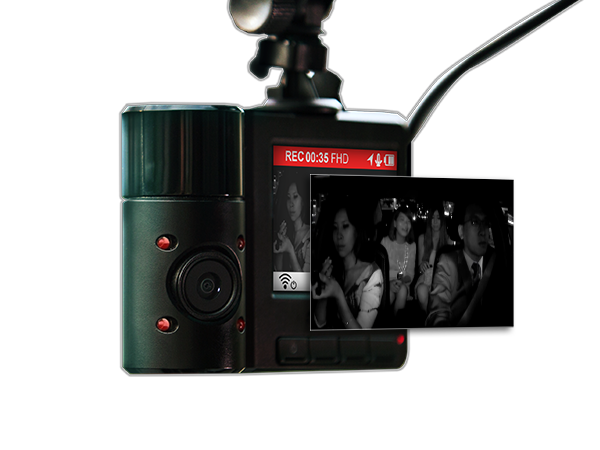 The front-facing camera features a Sony 1080p image sensor with a wide angle lens recording at 30fps. The second rotatable camera is packed with four infrared LED's which automatically trigger in low light or night. Both give extremely good results with the second camera recording 720p video. The dashcam recording 2 separate videos concurrently, timestamping them and adding geo-tagging information using both GPS and GLONASS satellite tracking which gives very accurate positioning information.
The front facing camera using special Wide Dynamic Range technology, which equalises both dark and light areas of the video to ensure that bright skies are not blown out and darker parts easy to recognise. The results were excellent!
Aside from simply recording video footage, the DrivePro 550 also features a WiFi mode which allows you to connect to the camera using your smartphone or tablet via Transcends own app. You can then video live footage on a larger screen or access the video files already recorded and transfer them to your device. I noted that I could only display either front or rear facing cameras, not both at the same time using the app. I could, however, see both on the rear built-in 2.4" colour TFT screen.
The camera comes with a built-in battery which ensures continued video recording in event of an accident or in 'parking mode'. The camera can detect accidents and record the video in 'emergency mode', making it much more difficult to delete. Parking mode can be used to detect movement in the field of view of the camera and begin recording whilst you are away from the car.
Other useful settings are 'lane departure' warning, forward collision warning (when you get too close to the car in front), a heads-up display for current speed, headlight warning and driver fatigue reminders.
What sets this camera apart from standard dashcams is the interior facing camera, a feature which would appeal to delivery companies, transport providers, taxi and chauffeur companies. It allows for the recording of driver behaviour to ensure appropriate behaviour and both driver and passenger safety, I thought it was a great feature and the addition of infrared cameras makes it superb for night driving.
The camera is priced reasonably at around £140 and can be ordered from Amazon using this link: https://amzn.to/2S829d8
Matt Porter
The Gadget Man