Podcast: Play in new window | Download
Subscribe: Apple Podcasts | Google Podcasts | Email | TuneIn | RSS | More
This week I talk to Mark about a bunch of amazing products supplied to me my D-Link. Specifically the myhome suite of products.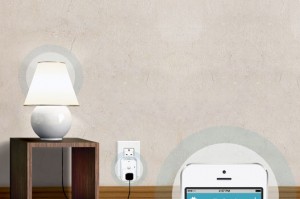 D-Link have taken a very intelligent view of home automation by not only providing a plug that can be controlled via a phone app from anywhere in the world, but also by adding sensible features to the product allowing you to monitor usage and also set switch on and cut off times via a schedule.
When used in conjunction with the Motion Sensor and Home Monitor, the smart plug can be programmed to switch on or off based on events triggered by motion (Motion Sensor and Home Monitor) and also sound (Home Monitor).
The Home Monitor is a very able HD streaming camera which as I have mentioned can be programmed to trigger other devices within your personal home network.
They are really very good devices and I would like to personally thank D-Link for sending the very helpful Robert to our offices to fully demonstrate their capabilities.
We will be fully reviewing the devices online shortly