With Christmas just around the corner, a great sounding pair of noise-cancelling headphones should be at the top of everyone's list. Whether drowning out background sound while working from home or rocking out to the greatest hits in the back of the family car, noise-cancelling headphones help listeners make the most of the moment.
Expanding users' choices—and fusing together style + function—Shure is unveiling a new White/Tan colour option of its award-winning AONIC 50 Wireless Noise Cancelling Headphones. Also available in Black and Brown, all three colours will be available at a special promotional price of £289 from now through November, that's a more than a 30% discount!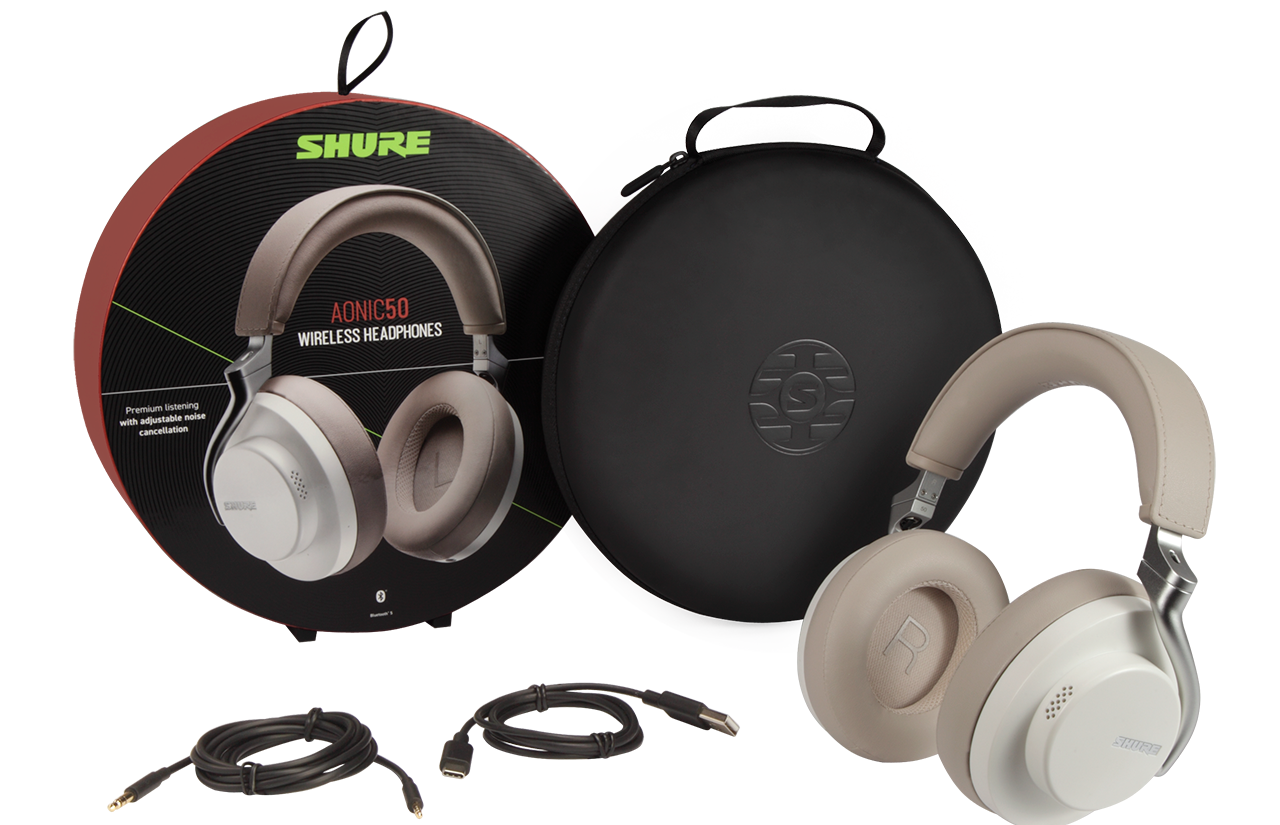 Music and style icons all over the globe have relied on Shure on and off the stage for decades – Adam Levine, J Balvin, and Jennifer Lopez just to name a few. They—along with Elvis, The Beatles, Jimi Hendrix, Aretha Franklin, and others—have trusted Shure microphones and gear in the studio and on stages worldwide.
"Shure has an impressive history of creating headphones for the professional audio industry – people who wear them all day for a living – so creating comfortable, high-quality headphones for anyone, including consumers, is in the Shure DNA," said Eduardo Valdes, Senior Director, Global Marketing, Musician and Consumer Audio, at Shure. "Now, with Shure's AONIC 50 Wireless Noise Cancelling Headphones, music lovers can also experience that same quality of audio wherever they may be. The additional colour choices fit into consumers' style and aesthetic – no matter their preference."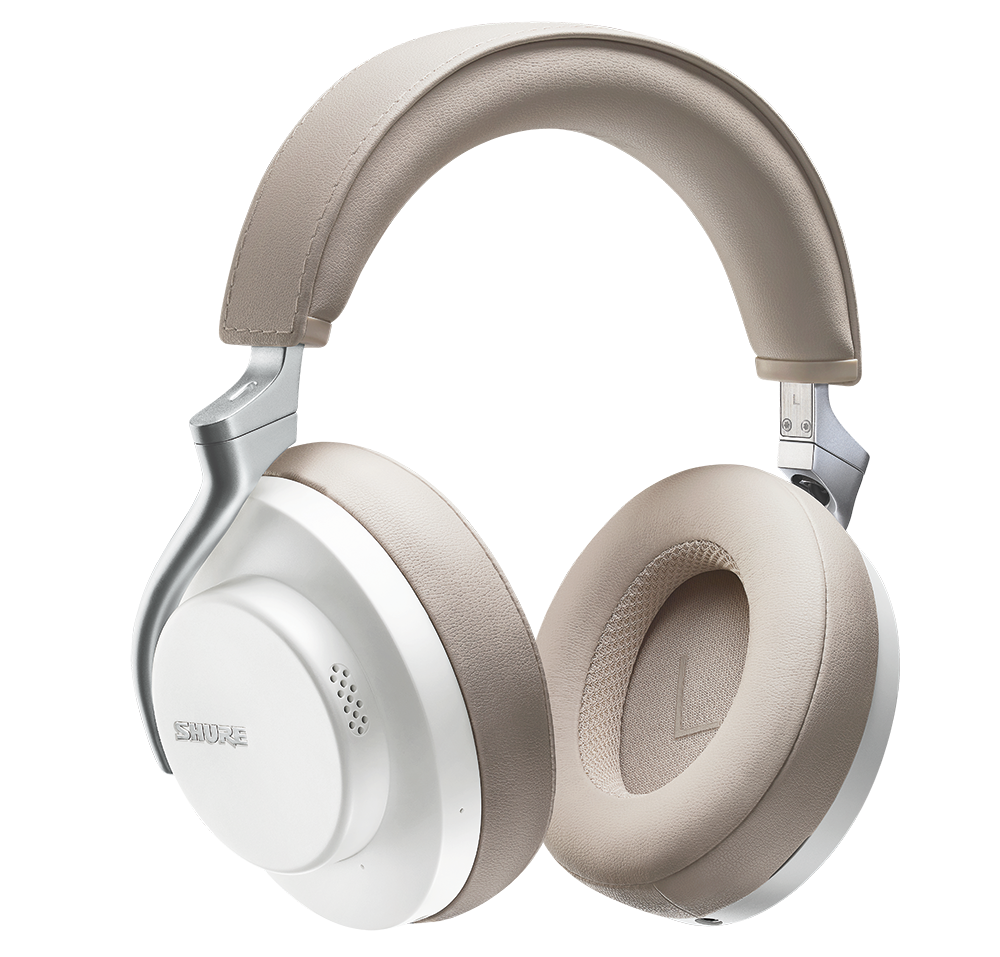 When it comes to headphones, consumers expect audio that is high-quality, clear, and an accurate reflection of the artist they're listening to. But today, headphones can also represent your personality and style. The addition of the gorgeous White/Tan colour completes the aesthetic portfolio of AONIC 50, giving listeners even more ways to express themselves.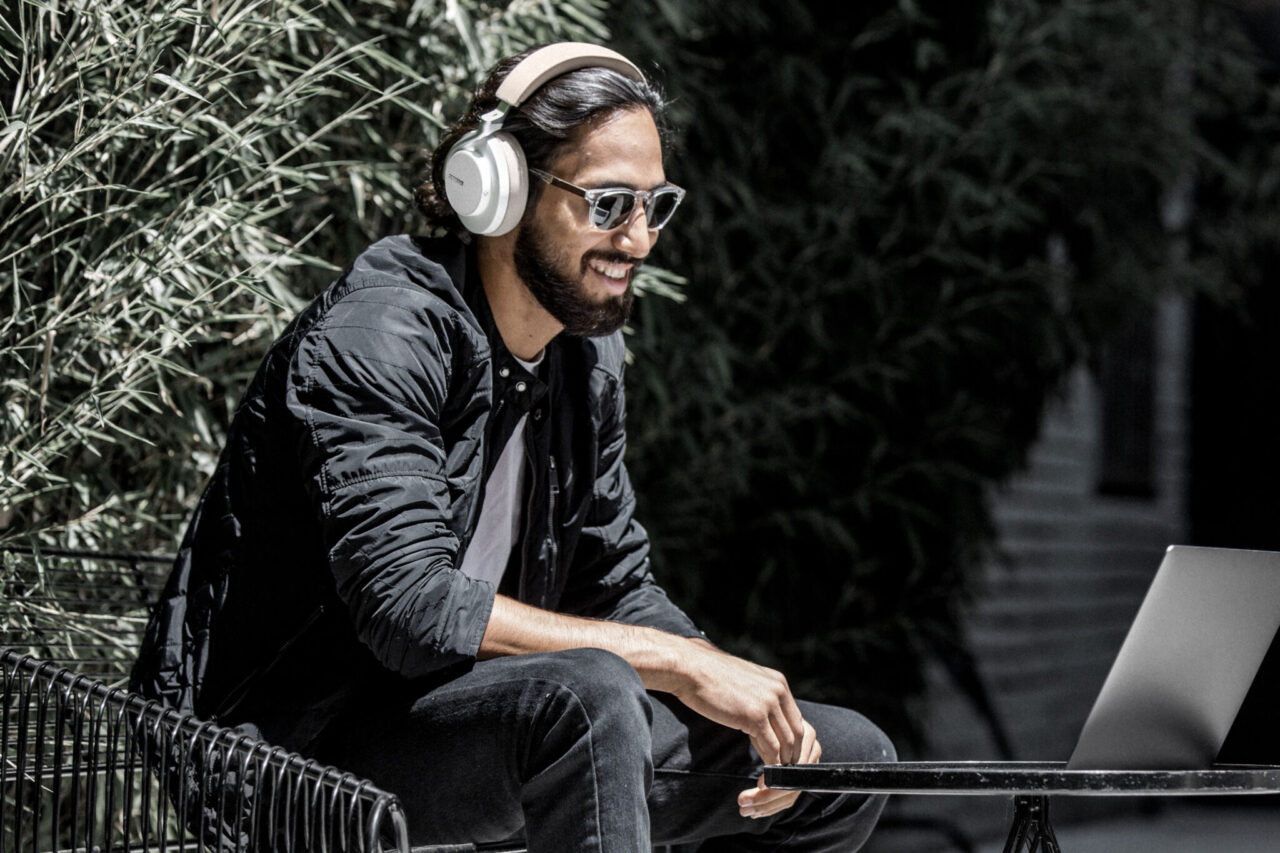 Built To Provide Studio-Quality Audio For Work and Play
Engineered from decades of stage and studio experience, AONIC 50 Wireless Noise Cancelling Headphones deliver a premium listening experience with exceptional comfort and durability. Shure's first wireless headphones, AONIC 50, feature adjustable noise cancellation to help block distractions for a truly immersive experience with the flip of a switch. Users who want to interact with the world around them can activate Environment Mode to hear immediate surroundings.
Up to 20 hours of battery life on a single charge provides a week of use without needing to recharge. Fingertip controls provide quick access to answer calls, adjust volume, or pause music with a push of a button. AONIC 50 Wireless Headphones offer Bluetooth® 5 wireless technology for enhanced stability and a range of up to 30 feet. Featuring a dedicated, high-performance headphone amplifier, AONIC 50 supports popular audio codecs, including Qualcomm® aptX™, aptX™ HD, aptX™ Low Latency audio, Sony LDAC, AAC, and SBC.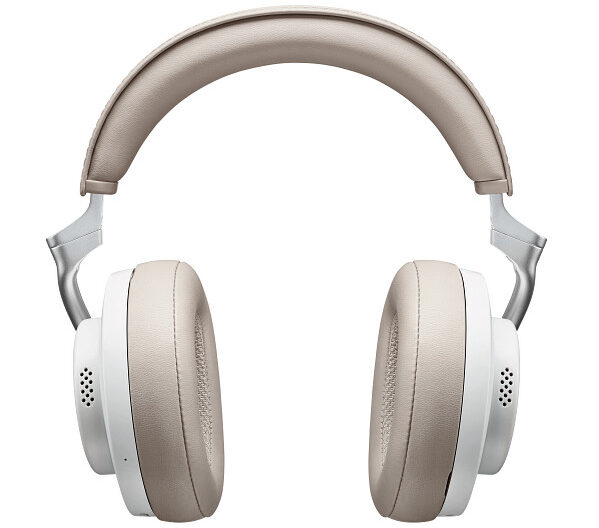 When Bluetooth isn't an option, AONIC 50 Wireless Headphones can connect to wired sources with a 3.5mm analogue audio input to ensure an uninterrupted connection to any device.
Shure's AONIC 50 headphones are a precise blend of cutting-edge technology and tried-and-true design. Developed with comfort in mind, the sleek, modern AONIC 50 is beautifully crafted with elegant stitching on an adjustable headband for precise ear-to-ear fit, ensuring users get the most out of each listening session. The earpads and underside of the headband are cushioned with plush memory foam and lined for outstanding comfort while taking long calls from home or while on-the-go.
Customisable Listening Experience with the ShurePlus™ PLAY App
When paired with the free ShurePlus™ PLAY App, listeners can personalize their noise cancellation and Environment Mode levels. Available for iOS and Android, the PLAY app is also a full-featured music player with EQ, supporting standard and hi-res music files.
In addition to the feature controls, the PLAY app lets users customize tone and voice prompts for important notifications, like power on/off, connection confirmation, and low battery. It can also be used to upgrade firmware for AONIC 50 headphones.
The limited-time promotional pricing is effective for all AONIC 50 Wireless Headphones (Black, Brown, White/Tan) now through November 30.
We may earn commission if you visit Amazon through our links