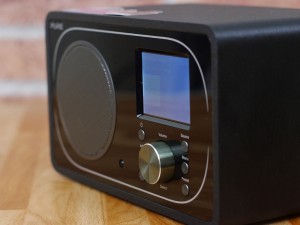 Digital Radio is now firmly established in our lives with more and more stations switching to DAB and the hardware finding itself in our homes and more importantly in our vehicles, the choice of stations is now bigger than it's ever been. The move to DAB has been much slower than the recent transition to Digital TV and the consequent switch off of analogue services, mainly due to the availability, simplicity of installation and pricing of Digital TV boxes, something that is not quite so practical with radio.
To help with this transition in our homes, Pure have been working hard to squeeze multiple technologies into their already well known range of DAB radios. I've been testing the Pure Evoke F3 with Bluetooth for the last month and really like the additions.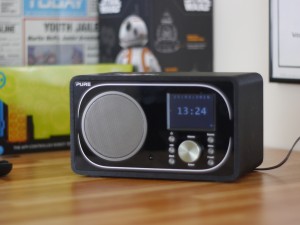 Out of the box, the Evoke F3 looks very much a traditional modern DAB digital radio, it's a good size and weight, but it's so much more than just a DAB radio, Pure have included traditional FM, Bluetooth connectivity, Internet Radio and Podcasts, Spotify Premium streaming, Aux in, Line out and network browsing of your locally stored music.
This is possible by adding WiFi connectivity to allow you to browse in excess of 25,000 radio stations across the world and more than 100,000 podcasts including BBC listen again content and Spotify Premium. It should be noted that if you want to make use of the Spotify function, you will need to subscribe to their £9.99 per month service.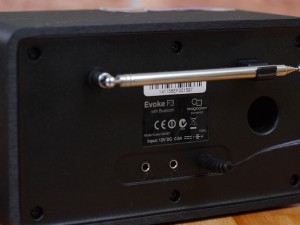 You can stream your own music from your mobile phone using Bluetooth or via line in. If you want to get an even meatier sound from the device, it can be plugged into an amp via the 3.5mm line out socket.
Setting up the radio was really straightforward and connecting to a WiFi network is really straightforward, the radio is controlled from the front panel buttons or a separate remote control. You can also link the radio to Pure's 'Connect' web service which makes organising playlists and stations much easier. The sound quality is very good for the price and the smart design means that it will sit happily in a kitchen, office or bedroom without standing out too much.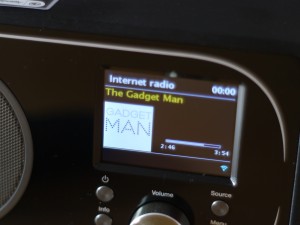 The radio has alarm and sleep functions built, so you can wake up to the wonders of your favourite Balearic Dance station or simply an alarm tone if you prefer. The colour display is not mobile phone quality as it was a little washed out, but nothing that ruins the experience and is perfectly adequate for day to day use.
The Pure Evoke F3 is good value at about £129, which is pretty competitive especially given the enormous amount of functionality included, I thought it was a great piece of kit.
Thanks to Nick at BT Shop for providing the radio for review