Most people would pack their laptop if they were going on a long trip – especially for business. But relatively few would think of bringing their printer along for the ride. That's just plain weird.
However, things are changing in the printer market. Like so many electronics, technology is miniaturizing them, and we're now getting to the point where you can fit them in your pocket – seriously. 
These funny little devices are called portable printers and they function just the same way as their bigger brothers. There's just one crucial difference – you're the one who has to manually control them. The concept is a little weird. But somehow it works. 
Basically, you start off with a piece of plain paper lying on your desk. You then take the portable printer in your hand and then carefully drag it from left to right across the page, being careful to line everything up correctly. It requires a bit of skill, but once you get the hang of it, the results are almost miraculous. It lets you turn your hotel room into a bona fide office space, not just somewhere to ping off emails. 
So what portable all-in-one printer devices are on the market? And how good are they for graphic design? Find out more below. 
Brother P-Touch Cube
Brother is one of the biggest brands in the printer space and offers products in practically every niche. And now it has a portable printer it's marketing as a label printer called the P-Touch Cube. 
The way it works is pretty simple. Inside the printer, there's a reel of stickers. When you want to print something, the roll extends and the printer head starts printing out your chosen design on the sticker. Once it finishes, it then pushes the completed print through a hole at the front, ready for you to tear off.
Canon Ivy Mini Photo Printer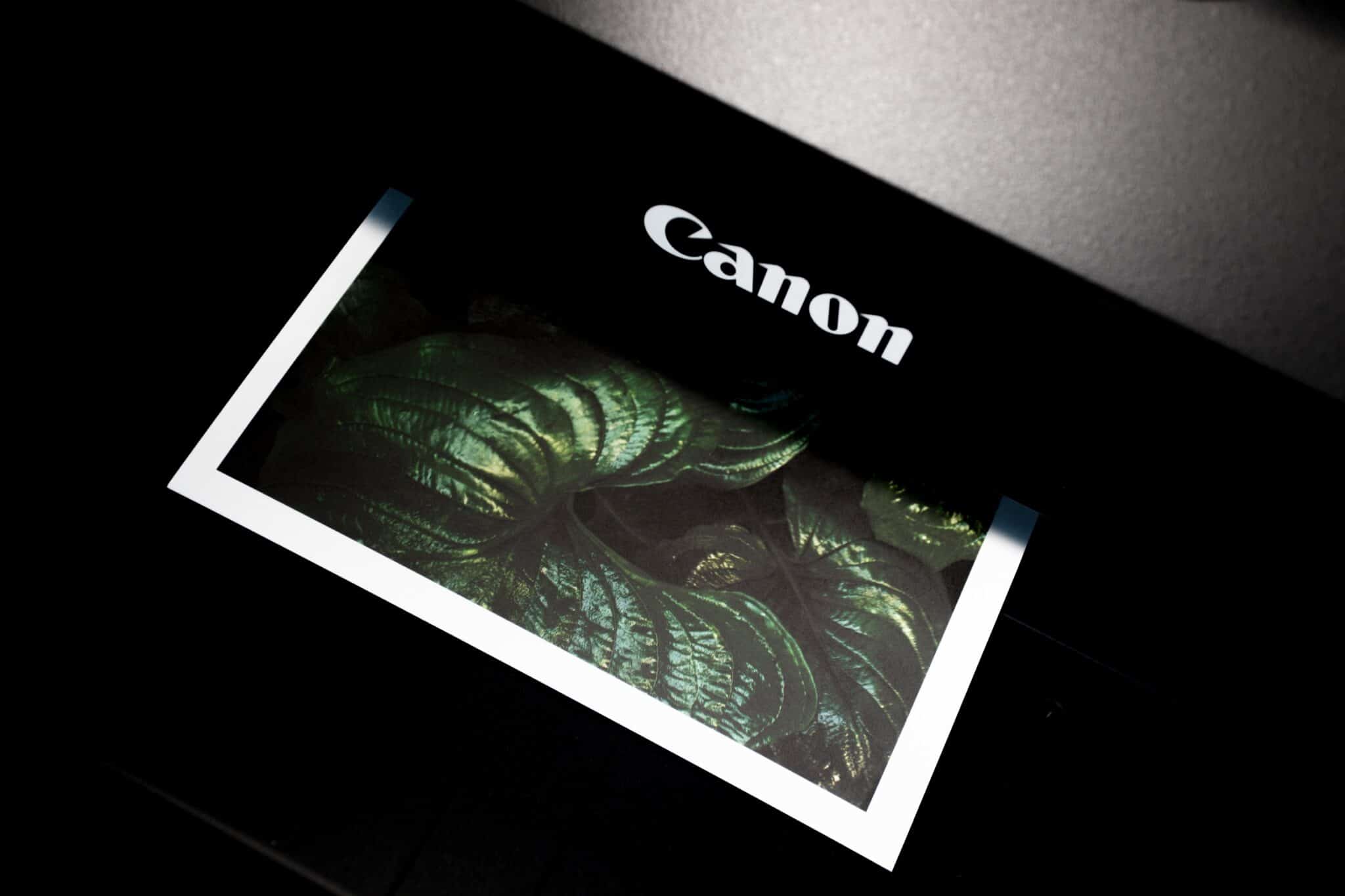 The Canon Ivy Mini Photo Printer is a product that makes a lot of sense – especially coming from a brand like Canon which also makes cameras. 
Canon knows that when people go on vacation, they want both digital and physical photos. In the past, they had three options:
Go to a print shop

Use a low-quality Polaroid

Wait until they get home to print out their snaps on their home printer
None of these options is ideal,  which is why Canon introduced the Ivy Mini. This cute device is small enough to take on vacation but large enough to print out your favourite holiday scenes.
REINER Speed-i-Jet 798 HandHeld Inkjet Printer
Perhaps the strangest product of the bunch is the retro Reiner Speed-i-Jet 798. This is essentially a handheld device for right-handed users that fits in the hand a little like a pen but will print out digital fonts perfectly. 
Reiner says that the device operates silently and runs on two AA batteries. 
Calop E-Mark
Another brand doing something similar is Calop. Its device is more like a regular computer mouse than a pen, but the effect is the same. You drag it across the page to create your print.