Before departing on our electric road trip in the Tesla Model S in October, we were kindly lent lots of kit to make the journey easier and more tech-packed.
Of all the tech we used and tested on our trip, one of the most useful was the Dell Latitude 14 Rugged Extreme, a gadget perfectly suited for the journey to Scotland and back.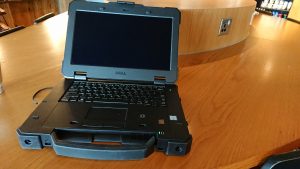 As the name suggests, this is a Rugged laptop specifically designed to withstand some pretty extreme conditions. It is aimed at people who need to be working out in the field in all kinds of weather conditions. Perfectly suited for the west of Scotland then!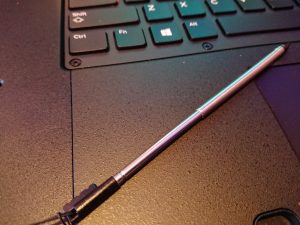 The Latitude 14 Rugged was to be the central hub of our video and blogging management, allowing us to edit video whenever the chance presented itself and manage blogs and social media in a full screen environment. Video was edited using Adobe Premiere Pro CC and uploaded over EE's 4g network.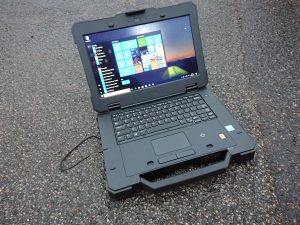 As laptops go, this is a seriously luggable device, it's bulky and heavy to the point that it has an integrated carry handle. The bulk and weight are due to it's armour added to protect it from fairly substantial drops and providing it will water resistance.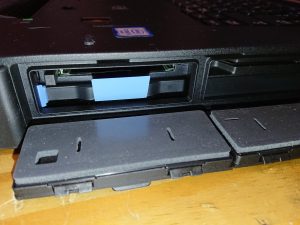 Each of the myriad of i/o ports are rubber-sealed to protect them and it's touch screen is resistive rather than the market standard 'capacitive' touch in order for it be used in wet conditions and dell have even provided an inbuilt stylus to aid use of it in cold conditions where you wouldn't want to expose your fingers to the elements.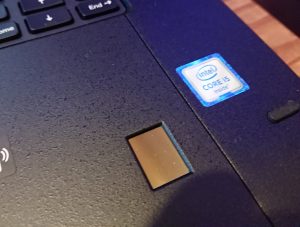 The model we tested was packed with hardware features including a Intel Core i5-6300U Processor (Dual Core, 3M Cache, 2.40 GHz), 8GB 2133MHz DDR4 Memory, 128GB Solid State Drive, Intel Integrated HD Graphics 520, Intel Dual Band Wireless 8260 (802.11ac) with Bluetooth, Dell Wireless Qualcomm Gobi 4G LTE (DW5809E for Win8/Win10), 35.6cm (14.0″) HD (1366×768) Touch Display with Microphone Camera with Privacy Shutter all powered from E5 90W AC Adapter.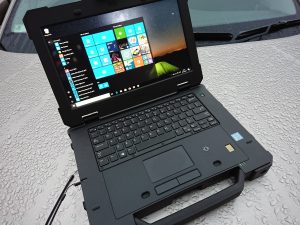 The processor, memory and solid state drive all helped to run Windows 10 Professional with ease. I was able to happily edit 4K video footage in Adobe Premiere Pro CC 2018 and upload these files with a EE 4G data Sim card. Everything was taken care of without having to mess around with secondary devices to connect to the internet. In retrospect, we could have employed the Latitude as a virtual studio for our video broadcasting, but time constraints simply didn't give us the time to set this up.
All in all this was a seriously impressive device, although this is in no way a practical machine for use in an office,  but when used for it's intended purpose in extreme weather conditions and less that welcoming environments, it simply excels with a feature packed all in one solution with water resistance and extreme durability.
It shouldn't come as a surprise that these features come at a premium, the Dell Latitude 14 Rugged Extreme is priced around the £2900 mark.
Matt Porter
The Gadget Man
[amazon_link asins='B015ZNV88O' template='ProductCarousel' store='uk=1′ marketplace='UK' link_id='3330f14c-1335-11e8-b991-474742e556fe']